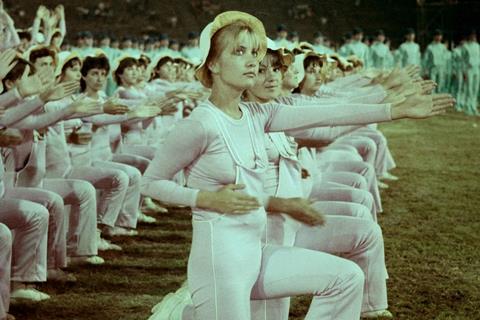 Paris-based documentary specialist CAT&Docs has acquired sales rights to Vlad Petri's Between Revolutions, ahead of its world premiere in the Forum strand of this year's Berlinale.
The film follows a correspondence between two women, Zahra and Maria. After meeting at university in Bucharest in the 1970s, Zahra returns home to Iran in 1979 to topple the Shah while Maria experiences the onerous years of Ceausescu's Romania. Their biographies run in parallel via images of everyday life and footage of revolution.
The letters are inspired by archives from the secret police and by poems of two leading female writers from Romania and Iran, Nina Cassian and Forugh Farrokhzad. They are written by Romanian author Lavinia Braniște, who penned the script together with Petri.
The Romania-Croatia-Qatar-Iran co-production was revealed to have been selected for the Forum this week.
It marks the second feature from Romanian filmmaker Petri after Where Are You Bucharest?, which premiered at Rotterdam in 2014. His short, The Same Dream, played in competition at Sarajevo in 2021 and received a special mention.
Between Revolutions is produced by Monica Lăzurean-Gorgan for Romanian outfit Activ Docs in co-production with Oliver Sertić for Croatian production company Restart and with support of the Doha Film Institute.
The film previously won the DAFilms.com Distribution Award at Sarajevo's Docu Talents from the East last year; the Best Pitch Award at the dok.incubator preview during IDFA 2022; and the Work in Progress Award at Les Films de Cannes à Bucarest in 2021.
Petri said Between Revolutions "mixes politics with poetry, intimate stories with state-controlled propaganda, letters with archives, and, against the backdrop of recent events in Iran, past with present."
"I was born in 1979, the year when the Iranian revolution took place, and I was 10 years old when the revolution in my country against the Ceausescu regime happened," he added. "I believe that the two revolutions are some of the most important political events of the 20th century."
CAT&Docs will be selling the film as part of its slate at the European Film Market (EFM), which runs alongside the Berlinale from February 16-22.