Selection includes the debut feature from the editor/DOP of The Tribe.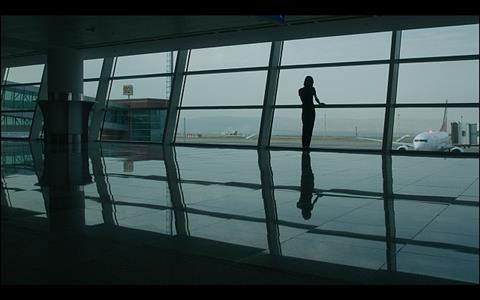 The ten titles selected for the 11th CentEast Market works-in-progress presentations.
Nine feature fiction films and one documentary are among selected projects that will be presented in Warsaw (Oct 16) before travelling to CentEast Moscow (Oct 19) and then the Beijing Film Market (April 2016), in the framework of China-Eastern Europe Film Promotion Project/CentEast in Beijing
Highlights include the untitled first feature of Valentyn Vasyanovych, the Ukrainian editor and director of photography on multi-award winner The Tribe.
Kazakh director Adilkhan Yerzhanov (The Owners) will present his latest project, The Plague at the Karatas Village, alongside producer Olga Khlasheva.
Romanian producer Dan Burlac (4 Months, 3 Weeks and 2 Days) will present the second feature of Gabriel Achim (Adalbert's Dream), dark comedy The Last Day.
The second feature directed by Slovak producer Michal Kollar of Fog'n' Desire Films, The Red Captain is an adaptation of a bestselling Slovak novel, featuring polish star Maciej Stuhr.
Vano Burduli (The Conflict Zone) will pitch his Summer of Frozen Fountains, a Russian-Georgian co-production.
Another Russian project is Blueberry Hills Forever from Alexander Vartanov (Bullet Collector).
Two polish films have made it to the final ten - Playground, a feature debut by Bartosz M. Kowalski and produced by Film it (the production company behind Wojciech Smarzowski's films) and documentary Monk of the Sea by award winning filmmaker Rafał Skalski.
Rounding out the selection are Voevoda, 19th century costume drama by Zornitsa Sophia (Mila from Mars, Forecast) and Eastern Business, a dark comedy by Moldovan director Igor Cobileanski (The Unsaved).
WORKS-IN-PROGRESS
[No title] Valentyn Vasyanovych (Ukr)
Blueberry Fields Forever Alexander Vartanov (Rus)
Eastern Business Igor Cobileanski (Rom, Lit)
Monk of the Sea Rafał Skalski (Pol)
Playground Bartosz M. Kowalski (Pol)
The Plague at the Karatas Village Adilkhan Yerzhanov (Kaz)
The Red Captain Michal Kollar (Slo, Cze, Pol)
Summer of Frozen Fountains Vano Burduli (Rus, Geor)
The Last Day Gabriel Achim (Rom)
Voevoda Zornitsa Sophia (Bul)
The full programme of the CentEast Market will be announced in the beginning of October.