Neill Blomkamp's robot sci-fi in dead heat with Will Smith caper.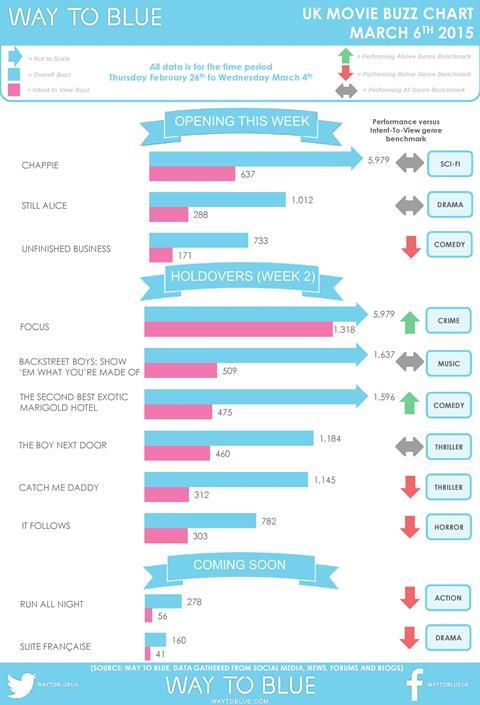 Will Smith's crime caper Focus scored a tie with the newly released sci-fi Chappie in the social buzz charts, according to Way To Blue.
Each of the two films generated 5,979 comments in the UK from Feb 26-March 4 across social media, news, forums, and blogs.
While Chappie hits theatres today, only 11% expressed intent to view – meaning those looking to convert comments into cinema tickets.
Focus, now entering its second week of release, showed 22% with intent to view.
After a week on release, the conman caper – in which Smith co-stars with Margot Robbie – has made more than $35.5m at the global box office.
Elsewhere on the chart, The Second Best Exotic Marigold Hotel generated almost 1,600 comments.
It was just beaten by documentary Backstreet Boys: Show 'Em What You're Made Of, which generated topped the 1,600 comment mark.
This marked the highest film with intent to view at 31%.