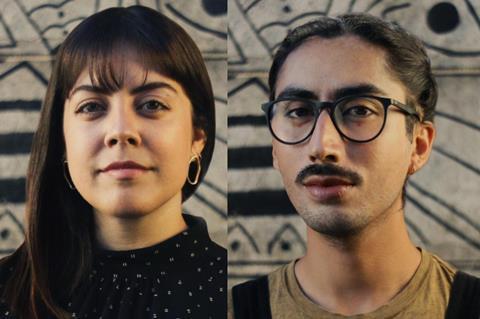 Chilean director Gabriela Pena has scooped £10,000 in development funding for upcoming feature Here, The Silence Is Heard at the UK's Open City Documentary Festival.
It marks the second time the grant has been awarded through the festival's Assembly documentary development lab and was one of six projects that took part in the programme, which ran online from September 3-8.
The autobiographical documentary follows Pena's return to her family home in Chile, which her parents had to abandon during the Pinochet dictatorship. Helping her grandparents write their memoirs awakens past trauma and mixes with current social unrest in the country.
Producer is Picho Garcia and the film is being developed by Grieta Cine, the production company co-founded by Pena and Garcia.
The 10th edition of the London-based festival, which is running online from September 9-15, has also named the winners of its awards.
The Open City Award for best film went to Victoria, directed by Sofie Benoot, Liesbeth De Ceulaer and Isabelle Tollenaere. The documentary, first seen at the Berlinale, is produced by Belgium's Caviar and follows a young black man who leaves a turbulent life in Los Angels to build a new life in the Mojave Desert.
A special mention was given to Mehrdad Oskouei's Sunless Shadows, which centres on an Iranian juvenile detention centre.
The Emerging Filmmaker Award, which recognises a first or second-time director, went to China's Gu Xue for The Choice. The documentary unfolds over the course of a single, hour-long take and explores one family's discussion about who should take care of an aunt on life support.
A special mention went to Elvis Sabin Ngaibino's Makongo, which follows two young pygmies in the Central African Republic who brave tough circumstances to attend school and bring education to their community.
The festival's UK Short Film Award went to Mahdi Fleifel's 3 Logical Exits, centred on young Palestinians in refugee camps, while the International Short Film Award was won by Basir Mahmood's Good Ended Happily, in which the director instructed an independent crew in Lahore, Pakistan to reconstruct the killing of Osama bin Laden on film.