Chinese outfit picks up Christmas & Co and Gaston.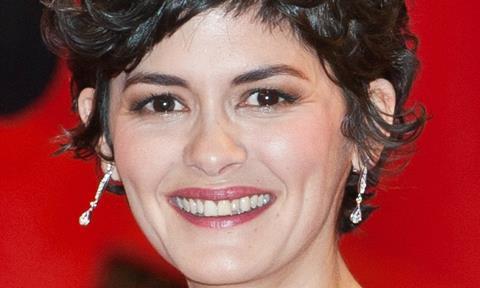 Beijing-based distributor Hishow Entertainment has acquired two titles from France's Gaumont – Christmas & Co, directed by and starring Alain Chabat, and family comedy Gaston, from Pierre Francois Martin-Laval.
Chabat plays Santa Claus in Christmas & Co, a combination of live-action and CGI, which also stars Audrey Tautou [pictured]. Currently in production, the film is produced by Gaumont, Legendaire, France 2 Cinema and Nexus Factory.
Martin-Laval is also serving as both director and star of Gaston, an adaptation of a French classic that will be mostly live-action with some animation sequences. Also starring Theo Fernandez and Alison Wheeler, the film is produced by Les Films du Premiers, Les Films du 24 and TF1 Film Production.
Hishow has previously worked with Gaumont on animated feature Ballerina, which it released theatrically in China over Chinese New Year.
During Cannes Marché, the company has also acquired French animation Tall Tales from PGS and ON Animation.