Cineworld, Europe's second largest cinema operator, reported revenue increases of 11.6% in 2017.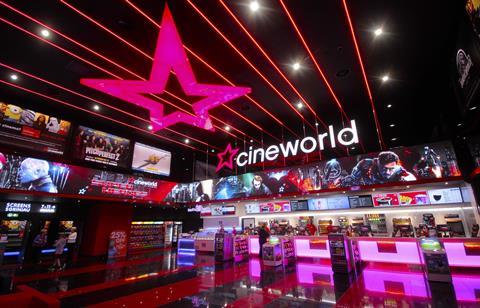 Retail revenue grew 15.6%, with the company's sites outside of UK and Ireland showing 29.2% growth in that area.
Box office growth was 10.3% across the group. In the UK and Ireland, box office rose 6.3%.
The growth was largely driven by the expansion of Cineworld's estate, which has seen it open nine new sites in 2017, four in the UK and five elsewhere. The company also added the 16-screen Empire Newcastle to its roster in June 2017. By the end of the year, the company operated 232 sites with 2,217 screens.
Cineworld's highest-grossing films of the year were: Beauty And The Beast and Star Wars: The Last Jedi and Dunkirk. Local films also performed well for the company in specific territories, particularly Poland where List Do Movie 3 and Botoks were the two highest grossing titles.
For 2018, Cineworld identified Jurassic World: Fallen Kingdom, Fantastic Beasts: The Crimes of Grindelwald, Avengers: Infinity War, The Incredibles 2, Mamma Mia! Here We Go Again, Solo: A Star Wars Story, Deadpool 2, Fifty Shades Freed and Mary Poppins Returns as potentially high-grossing titles.
Regal takeover
Cineworld's expected $3.6bn (£2.7bn) acquisition of US chain Regal Cinemas also moved a step closer today.
The company announced a £1.7bn fully underwritten rights issue, consisting of more than one million new shares (representing 400% of its existing share capital) that will help it fund the takeover. In short, investors will receive four shares at 157p each for every one they currently hold.
Once completed, the deal will create the world's second largest cinema group behind the Dalian Wanda-owned AMC Theatres, which also owns Odeon.