EXCLUSIVE: Protagonist closes key sale on TIFF premiere.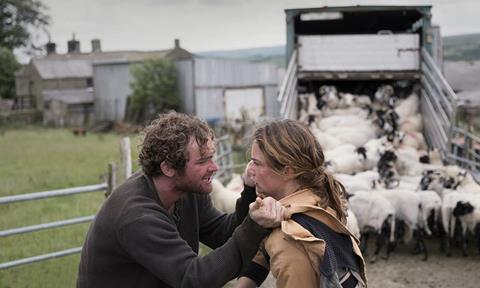 Clio Barnard's highly anticipated third feature Dark River has been picked up for UK distribution by Arrow Films.
Protagonist Pictures is handling sales on the title, which is set to premiere at Toronto International Film Festival (Sept 7-17) in the Platform strand.
The deal was negotiated by Protagonist's manager of international sales George Hamilton and Arrow Films' acquisitions director Tom Stewart.
Written and directed by Barnard (The Arbor, The Selfish Giant) and inspired by Rose Tremain's novel Trespass, the film stars Ruth Wilson, Mark Stanley and Sean Bean in the story of a woman who returns to her hometown for the first time in 15 years following the death of her father.
There, she encounters her older brother, a man she barely recognises after his long struggle to keep the family farm going while caring for their sick father.
It was produced by Barnard's long-term producer Tracy O'Riordan of Moonspun Films with Left Bank Pictures' Lila Rawlings, Andy Harries and Suzanne Mackie executive producing.
Further executive producers were Lizzie Francke, Rose Garnett, Polly Stokes, Hugo Heppell and Meroë Candy.
"Clio Barnard has created a powerful and emotional drama that explores the fragility of familial relationships," said Hamilton. "It is sure to resonate with audiences, and we are thrilled to partner with Arrow for the home territory release."
Tom Stewart added: "We are incredibly proud to be releasing Clio Barnard's third feature which we feel is a truly outstanding piece of British film-making. 0n a separate note, we're completely thrilled to be working with everyone at Protagonist Pictures on this incredibly exciting release".
Dark River is backed by the Film4, BFI (with National Lottery funding) and Screen Yorkshire, and was developed by Film4, the BFI and the Wellcome Trust.
Arrow Films's slate includes Blade of the Immortal, Ismael's Ghosts, The Villainess, Aquarius, Clash and Hounds of Love.
Protagonist's slate includes The Rider, The Florida Project, April's Daughter. The company's upcoming projects include Richard Loncraine's Finding Your Feet, Amma Asante's Where Hands Touch and Kristoffer Nyholm's Keepers, whilst Pawel Pawlikowski's Cold War is currently shooting. Paramour, starring Kristin Scott Thomas, is in pre-production will begin shooting in early 2018.