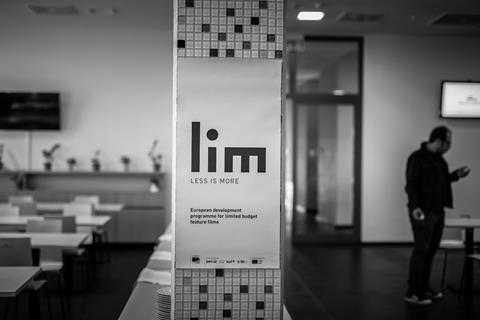 European training and coaching development programme Less Is More has selected 16 low-budget feature projects for its 2020 scheme, as well as 12 'development angels' to join the development process.
Open to projects at script development stage from first to third-time feature filmmakers from across the globe, the scheme received 460 applications from 90 countries – a 37% increase on the previous year's total.
See full list of projects below.
12 of this year's projects are European productions, with one each from Tunisia, Rwanda and Mexico plus a Palestine-Denmark co-production.
Less Is More is run by France-based development group Le Groupe Ouest, and supported by the EU's Creative Europe – MEDIA Programme.
Since the scheme launched in 2017 six participating projects have already completed filming, with another 12 in pre-production, including Nathalie Biancheri's Wolf starring George MacKay and Lily-Rose Depp which shoots in Ireland in April.
The 12 individuals chosen as 'development angels' will participate four-at-a-time in three workshops, through which they will be trained in new development techniques.
The projects will be presented at the Less Is More gathering this afternoon in Berlin.
Less Is More 2020 selection
Glory B - Konstantinos Antonopoulos, Luigi Campi (Gr-It)
1st Feature Film
The Living - Carlos Armella (Mex)
3rd Feature Film
Aisha - Hanis Bagashov (N Mac)
1st Feature Film
Below Thirty Hills - Luka Bursac (Ser)
3rd Feature Film
Aurora's Skies - Joséfa Celestin (Fr-UK)
1st Feature Film
Heather - Brian Deane (Ire)
1st Feature Film
Benimana (Children Of God!) - Marie-Clementine Dusabejambo (Rwa)
1st Feature Film
Desert Love - Gunhild Enger (Nor)
1st Feature Film
Tunis-Djerba - Amel Guellaty (Tun)
1st Feature Film
Mourning Glory - Nathan Hughes (UK)
1st Feature Film
Book Of Questions - Jaroszuk Grzegorz (Pol)
3rd Feature Film
A Million Reasons To Daydream - Myro Klochko (Ukr)
1st Feature Film
Tre Cavalli - Thierry Machard (Fr)
1st Feature Film
Heirloom ­- Larissa Sansour, Soren Lind (Pal-Den)
1st Feature Film
Night In The Kindergarten - Rafal Skalski, Michal Walczak (Pol)
1st Feature Film
Devils' Den - Jonas Trukanas, Marija Kavtaradze (Lith)
1st Feature Film
Development angels
Tamara Babun – Cro
Anna Bielak – Pol
Ciarán Charles – Ire
Eva Chillón – Sp
Daniela Cölle – Slovakia, Ger
Aistė Diržiūtė – Lith
Clarisse Goulart – Braz
Magnus Kristiansen – Nor
Colette Quesson– Fr
Ilse Schooneknaep – Bel
Benjamin Taylor– UK
Eva Zabezsinszkij – Hun