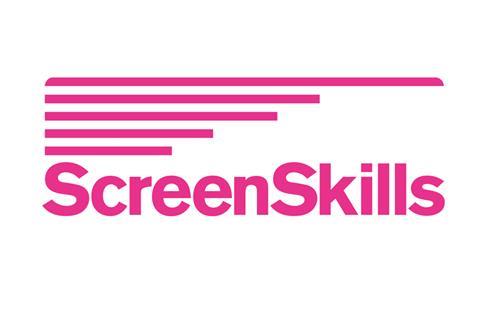 UK training body Creative Skillset is rebranding as ScreenSkills as it looks to more clearly reflect the work it does across the country's wide-reaching screen industries, including film, television, animation, VFX and games.
Accompanying the organisation's new identity is new initiative Giving Back, which will aim to increase the UK's skilled workforce to meet the booming production demand. Through the initiative, it is calling for greater contribution from the industry to skills training.
This will include urging productions to pay into the skills fund (known as levies), which back training programmes, and will also suggest an increase in work placements through the Trainee Finder scheme, apprenticeships and vocational training opportunities.
Under its new identity, the body has also merged with not-for-profit training organisation the Indie Training Fund.
"I know that there is no silver bullet. But I do know that we in the industry have to play our part in all the ways we can," commented ScreenSkills chair and Edemol Shine UK chief executive Richard Johnston. "There needs to be greater investment in skills and training if the UK is to maintain its global reputation in screen. Other countries are investing in training and upskilling their workforces in the creative industries and we cannot afford to rest on our historic reputation."
"We are asking our colleagues in the industry to help us move skills up the agenda and secure the talent pipeline. We need to invest more, in time and in money, if we are going to seize the huge opportunities for growth," added Seetha Kumar.
Figures to have voiced their support for the call for the necessity of increased endeavour to upskill the UK's production workforce include Peter Bazalgette, Josh Berger, Barbara Broccoli, Paul W M Golding, Daisy Goodwin, Tony Hall, Alex Hope, Alex Mahon and Julie Parmenter.
As previously reported, inward investment drives UK film production spend to record £1.9bn in 2017.
ScreenSkills is supported by the BFI with National Lottery funds awarded as part of the Future Film Skills programme as well as with funds from broadcasters, Arts Council England and industry contributions to the skills funds.
The BFI awarded ScreenSkills, then Creative Skillset, a £19m contract to deliver its Future Film Skills programme. The voluntary industry levies (skills fund) for film raised £937,000 in 2017/18 and for high-end television raised £2.6m in 2017/18.