Upcoming superhero movie generates four times as much online activity as the second place title.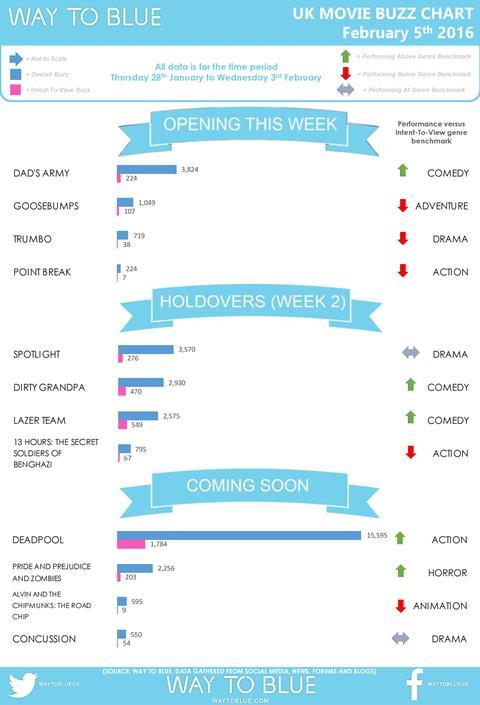 R-rated superhero movie Deadpool leads this week's UK buzz chart, generating four times more online mentions than the second place film, according to analysis firm Way To Blue.
The action film starring Ryan Reynolds, set for UK release on Feb 10, picked up nearly 15,600 comments across social media, news, forums and blogs from Jan 28 to Feb 3.
Of those, 11.4% expressed 'intent to view', meaning they would look to convert comments into cinema tickets.
It was leagues ahead of Dad's Army, the big screen adaptation of the classic British TV comedy, which opens this weekend. The feature recruited more than 3,800 comments.
In third was Oscar-contender Spotlight, which close to 3,600 comments; Robert De Niro-Zac Efron comedy Dirty Grandpa with more than 2,900 mentions; and sci-fi action comedy Lazer Team, with nearly 2,600 comments.