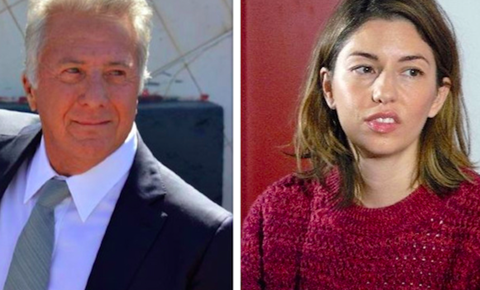 The Independent Filmmaker Project has announced that Dustin Hoffman will receive the Actor Tribute and Sofia Coppola the Director Tribute at the 2017 IFP Gotham Awards in November.
Hoffman is in contention for awards for The Meyerowitz Stories (New And Selected), which launches on Netflix this month.
He received Academy Awards for his roles in Kramer Vs. Kramer and Rain Man, and nominations for The Graduate, Midnight Cowboy, Lenny, Tootsie, and Wag The Dog.
Coppola won best director in Cannes this year for The Beguiled, becoming only the second woman in history to receive the honour.
She earned Oscar nods for original screenplay, director and picture for Lost In Translation. Her other notable works include The Virgin Suicides, Marie Antoinette, and The Bling Ring.
"We are thrilled to present Dustin Hoffman with the Actor Tribute," Joana Vicente, executive director of IFP and the Made in NY Media Center, said.
"Starting with his breakthrough role in the timeless classic The Graduate to his highly praised turn in his upcoming film, The Meyerowitz Stories, Dustin's wide range of roles – often portraying antiheroes or the marginalised – and the creative choices he has embodied in these complex characters, has firmly placed him amongst the most compelling actors to have graced the screen.
"We are equally delighted to present Sofia with the Director Tribute this year," Vicente said. "From the indelible impression her films have on audiences, to her singular vision and aesthetic, which underscore her subtle commentary on society and culture, Sofia has made a lasting contribution to the art of film."
Joining Hoffman and Coppola as Tribute recipients at the 2017 IFP Gotham Awards are Nicole Kidman, Al Gore, Ed Lachman, and Jason Blum. The Gotham Awards will be held in New York City on November 27.