The star of the upcoming Transporter reboot to lead new film from Teddy Bear director Mads Matthiesen.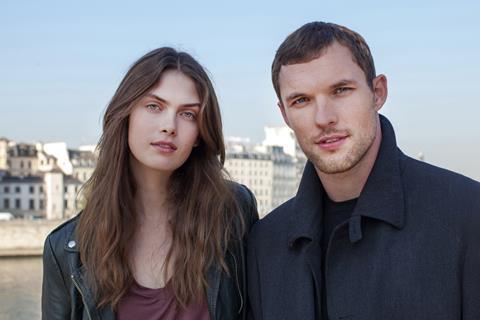 British actor Ed Skrein is to star in The Model, the second film from Danish director Mads Matthiesen.
Skrein, a former Screen International Star of Tomorrow, is known for his roles in iLL Manors, The Sweeney and Game of Thrones, and will next be seen in Northmen: A Viking Saga, Kill Your Friends and the reboot of The Transporter action series, set for release spring 2015.
He will star opposite model and first time actor Maria Palm.
The Model tells the story of emerging fashion model Emma (Palm) who struggles to enter the Parisian fashion scene and develops a deadly obsession for male fashion photographer Shane White (Skrein).
Shooting has begun and will continue for seven weeks on location in Paris, Warsaw and Copenhagen.
It marks Matthiesen's follow-up to Teddy Bear, the story of a bodybuilder looking for love that won the directing award at the Sundance Film Festival in 2012.
Speaking of Skrein's casting, Matthiesen said: "Ed is an excellent actor who possesses a dark side along with an amusing British charm which is exactly what I was looking for in the character of Shane."
The Model is produced by Jonas Bagger for Zentropa Entertainments10 ApS with executive producers Marie Gade and Louise Vesth in co-production with Zentropa International Poland, Sputnik Film, Zentropa International Sweden, Film i Väst with support from Danish Film Institute, TV2 Denmark, Polish Film Institute. Developed with the support from MEDIA Programme of the European Union.
Domestic distribution is through Nordisk Film Distribution and is currently set for 2015.
TrustNordisk handles international sales.