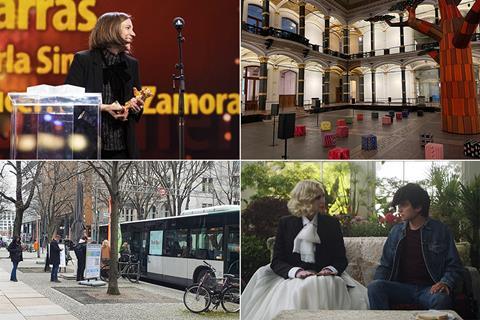 The 72nd edition of the Berlinale (February 10-20) was supposed to have marked the film industry's physical return to a large-scale festival and market as the world emerged from the Coronavirus pandemic.
The surge in Covid-19 cases worldwide from late December to early January, linked to the more contagious Omicron variant, however, forced the festival to rethink its plans at the eleventh hour.
The management team determinedly pushed on with a physical event, reducing its core dates, scaling back its selection by 20% and moving its European Film Market online.
As public screenings continue in Berlin this weekend, Screen explores some of the conversations to come out of this year's edition.
How will the Berlinale's 72nd edition go down in history?
German broadsheet newspaper Welt dubbed the challenge facing Berlinale executive director Mariette Rissenbeek and artistic director Carlo Chatrian as they embarked on this year's scaled-down physical edition in the face of the Covid-19 Omicron variant as "Mission Impossible".
Unlike the Tom Cruise blockbuster, the edition was far from action-packed. Reduced capacity screenings, the online European Film Market (EFM) and a ban on official parties, aside from an opening-night dinner attended only by the juries and the delegation for François Ozon's Peter von Kant, made for a low-key affair.
Beyond the challenges of the pandemic, the festival was beset by a series of technical glitches, topped by a 15-minute breakdown in the opening night screening, while the EFM's virtual conference nearly went off the air after its studio was broken into and equipment stolen overnight. The show went on, however, and the festival was largely hailed as a success with the public as well as the press and industry in town thrilled at the opportunity to return to cinemas for a collective, big screen Berlinale experience.
How many festival attendees caught Covid-19?
The Berlinale officially recorded 128 positive Covid-19 cases via its testing system, from 10,938 tests carried out between February 10 and the evening of February 16. Press, film teams and festival staff were obliged to test on a regular basis, as were audience members and those with festival accreditation who had not received a booster jab. But does this figure reflect the real situation on the ground?

Screen knows of several non-press delegates who privately tested positive in Berlin but stayed off the grid, diligently self-isolating nonetheless, and another handful who appear to have taken the virus home with them.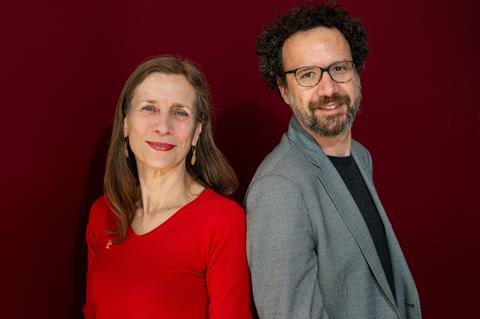 Can Mariette Rissenbeek and Carlo Chatrian muster star power next year?
Having taken up their roles of Berlinale executive director and artistic director in 2019, most of Rissenbeek and Chatrian's tenure has been under pandemic conditions. Their joint stewardship is likely to come under closer scrutiny in 2023, especially if the shadow of Covid-19 fades as hoped.
Their approachable management style and Chatrian's arthouse-focused curation has won fans, especially among staff, but some Berlinale stalwarts miss the showmanship of predecessor Dieter Kosslick. They also point to his ability to bring in the European and US stars for the red carpet. If travel does return to some sort of new normal by early next year, the duo will have to prove they too can muster star power.
What were the hot titles?
The tastes of the main competition jury aligned closely with the critics and market this year. Many of its prize winners – Alcarras, The Novelist's Film, Robe Of Gems, Fire, Rabiye Kurnaz vs. George W. Bush, Everything Will Be OK and Nana: Before, Now & Then – had already enjoyed strong buzz for reviews and sales prior to the awards ceremony.
With the festival showcasing 256 long and short features over the space of just six days, it will take reviewers, programmers and sales and acquisition professionals longer to digest the entire selection although early standouts in other sections include Flux Gourmet and Myanmar Diaries which both played in Encounters.
Will female directors continue to clinch A-list festival prizes into 2022?
The Golden Bear for best film for Spanish filmmaker Carla Simon's Alcarras delivered an A-list festival hat-trick for female directors, following Julia Ducournau's Cannes Palme d'Or for Titane and Audrey Diwan's Venice Golden Lion for Happening. Claire Denis' Silver Bear for best director for Fire also marked the first major A-list festival prize for the filmmaker, who has only been invited to Competition in Cannes once, some 30 years ago with Chocolat. Will this prize-winning streak for female directors continue into a second year?
This trend is unquestionably the result of greater awareness and monitoring of female representation in front of and behind the camera in the wake of the MeToo scandal. The Berlinale's latest "Gender Evaluation" report showed the percentage of female-directed films in its selection is rising slowly. Looking at the 209 new titles in selection this year, it revealed that 39.2% of these films had been directed by a woman, against 34.1% in 2021, while male-directed films accounted for 50.7% of the titles, against 53% in 2021.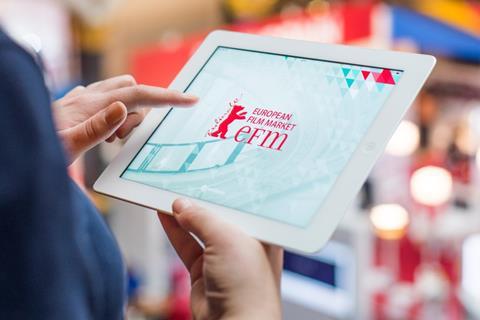 Was the EFM able to keep engagement and momentum in its second year online?
The EFM's traditional hubs of the Gropius Bau and the Marriott, Ritz Carlton and Hyatt hotels looked strangely empty this year, with only a handful of die-hard sellers and buyers making the trip to Berlin as the market moved online. The EFM's virtual edition, however, was humming online activity.
The latest EFM figures show that 600 exhibitors from 62 territories signed up for its online platform this year against 504 from 60 countries in 2021. A total of 1,168 buyers registered online, which is slightly down on last year although EFM director Dennis Ruh suggests this is mainly due to more stringent criteria around who can register as a buyer. No official data has been released on how many buyers were physically present at the Berlinale, but Screen calculates around 80 to 100 acquisition agents made the trip.
"Business was really going on. I think we created a clear momentum for business and there was a lot of engagement," said Ruh.
Most sellers reported packed Zoom schedules with meetings spilling out either side of the EFM's official February 10-17 dates. Some suggested, however, that the deal-making focus had already shifted to Cannes. "The EFM market timing gave us another fantastic and productive opportunity to connect with our buyers, but it's very clear at this point that everyone is eager to meet up in person and is looking forward to Cannes as that first real opportunity," said Mister Smith Entertainment CEO David Garrett.
Were buyers buying?
Buyers were out in greater force than the last major online market of the AFM but remained cautious in their acquisitions. Sellers reported business around genre films and comedies. There was a flurry of sales announcements for a number of buzzy Berlinale titles but there was caution around other arthouse titles, with buyers preferring to wait for Cannes.
"The public that has returned to the theatres is different from the pre-pandemic one. Buyers are having to adapt to this and are hesitant about how to position themselves in terms of their acquisitions," said Lucero Garzon, acting head of sales at Pyramide International.
"It's difficult to pinpoint exactly which genres although we had great success with the family movie A Cat's Life and a lot of interest for our other French comedies. When it comes to arthouse, director-driven titles, they were definitely in a 'wait and see Cannes' mood," said Charlotte Boucon, head of world sales at Orange Studio.
Some sellers also reported a strong pre-buy market for titles expected to be ready for delivery in late 2022, early 2023. "The market for pre-sales is pretty buoyant as everyone looks optimistically to the future and some of the bigger companies are over-buying because they don't believe all the films they pre-buy will be able to deliver with the restrictions Covid has put on production," said John Adams, CEO of Evolutionary Films.
Will Cannes 2022 mark the grande rentrée to physical markets?
Expectations are growing that the 75th edition of Cannes is going to be very, very big, both in terms of its Official Selection and Marché du Film.
Hopes are high that alongside the Europeans, North American and Asian professionals will return to the Croisette en masse for the first time in nearly three years. The burgeoning Middle East and North Africa scene could also have a big presence while African attendance is also expected to rise. Asian professionals are reportedly eager to get travelling again but holding off booking flights for now. Beyond the Covid-19 situation in Europe, their travel plans will also be governed by restrictions they might face on their return home.
Talk was rife among professionals in Berlin around whether Cannes's May dates could shift to July like last year, but this seems highly unlikely. A spokesperson for the festival said preparations for a 75th edition unfolding on its announced dates of May 17-28 are in full swing. They confirmed precautionary dates have also been blocked off for the first two weeks of July at the Palais des Festivals but that this option is not expected to be exercised. Cannes Critics' Week also confirmed its sights were firmly set on May dates.
There is zero appetite for July dates among professionals, especially out of France and other European territories like Scandinavia where the holiday period traditionally kicks off in early July. "We all expect and hope Cannes to take place in May. I would be disappointed if it took place in July again," said Nicolas Eschbach, head of Paris-based Indie Sales, echoing the sentiments of many.
Ben Dalton, Jean Noh and Jeremy Kay contributed to this report.