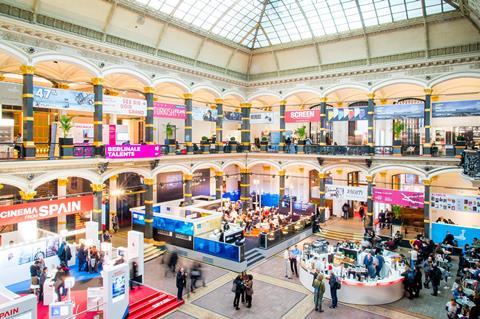 The studio used by the European Film Market (EFM) to shoot many of the virtual event's online sessions has been temporarily closed following a break-in on Thursday night (February 10).
The studio at Berliner Freiheit near Potsdamer Platz in central Berlin was broken into, with equipment stolen.
Sessions had taken place at the studio during the day, with more scheduled for today and the remainder of the market.
Hosts who are in Berlin and were due to present from the studio have been asked to join from other locations where they have internet access.
"Following equipment theft from the EFM studio at Potsdamer Platz and the police clearance, which is expected soon, Friday's studio sessions were transferred to a different location," said an EFM statement.
"The programme will be broadcast as scheduled. For formats of the following days, we will be able to continue as planned from our regular EFM studio."
The EFM is taking place fully online, with the Berlinale festival running in-person screenings.
Screen has contacted the EFM for comment.
Last night's opening film Peter von Kant cut out during the screening due to "technical issues", which were due to a server problem at the Berlinale Palast, the festival has informed Screen.