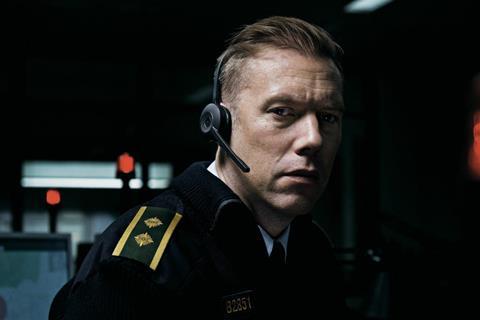 Bo Burnham's Eighth Grade won the 44th Seattle International Film festival's Golden Space Needle audience award for best film and Morgan Neville's current US release Won't You Be My Neighbor? won best documentary as the festival came to a close at the weekend.
In other key awards, grand jury honours went to The Reports On Sarah And Saleem, Dead Pigs, Rust, Inventing Tomorrow, and Thunder Road.
Elsie Fisher of Eighth Grade was named best actress while Miguel Ángel Solá of The Last Suit won the best actor prize.
Gustav Möller earned the best director prize for his Danish thriller The Guilty (pictured).
The best of SIFF line-up will be announced later on Sunday (June 10) and SIFF's five cinema screens will resume daily cinema service with best of SIFF titles and other favourite cinematic experiences starting on June 15.
The festival ran from May 17 to June 10, and programmers selected more than 400 films representing 90 countries, including 35 world premieres, 46 North American premieres, and 25 US premieres.
"Executive director Sarah Wilke and I were thrilled to present Ethan Hawke with the festival's Outstanding Achievement Award in Cinema before a screening of Blaze, his latest directing effort, as well as welcoming Melanie Lynskey back to the festival for a special screening of Seattle based local film, Sadie," artistic director Beth Barrett said.
"We also had an incredible line-up of local films, and our documentary film selection continues to be among the best in the country. Back for the second year was SIFF's New Works-in-Progress Forum, where we screened two narrative and two documentary features in the midst of their creative process to the Seattle audience of industry and festival attendees, as well as continuing our exploration of the intersections between cinema and Virtual Reality at our first pop-up event, SIFF VR Zone at Pacific Place."
For full details of winners click here.