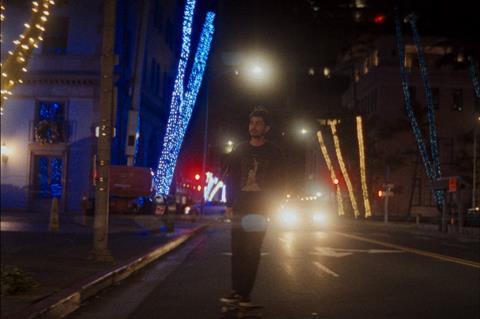 Newly launched finance, production and sales company EST Studios has acquired international sales rights for Cannes on Sundance 2022 selection Every Day In Kaimuki.
Alika Tengan directed and co-wrote the story of a young man determined to give his life meaning outside of Kaimuki, the small Hawaiian town where he grew up, even if it means leaving behind everything he's ever known and loved.
Naz Kawakami and Rina White star in Every Day In Kaimuki, which became the first feature by a native Hawaiian filmmaker to premiere at Sundance. The drama also played at Atlanta Film Festival, Boston Independent and Sun Valley.
The Teenager and Banana Blossom Pictures production is backed by longtime supporters of cinema in Hawaii and the Pacific, NMG Network and Pacific Islanders in Communications. Riccardo Maddalosso served as co-executive producer.
Tengan, Chapin Hall, Kawakami and Jesy Odio served as producers and EST Studios will introduce the film to buyers at the upcoming Marché du Film later this month. Tenten Wei and Juefang Zhang of EST Studios brokered the deal.
Other recent EST sales titles include Maika, which premiered at Sundance Film Festival in the Kids section.