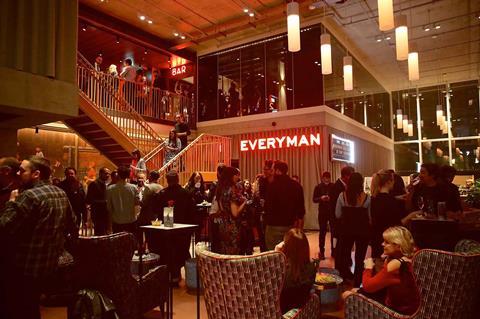 UK boutique cinema operator Everyman Media Group is to start reopening its sites from July 4, following a greenlight from the government after more than three months of closures.
Everyman closed all its 33 venues on March 17 along with most other cinemas across the country in the wake of the Covid-19 outbreak. Every UK exhibitor had shuttered their sites by March 20 ahead of a nationwide lockdown.
Everyman now plans to begin a phased reopening, starting with six cinemas on July 4 to test that all safety measures are proving effective. A further 10 will open the following week and all venues (except Cardiff in Wales) are planned to be open by July 17.
Social distancing measures will be in place, which the UK government has reduced to one metre in England, and there will be protective screens at bars and tills. Staff will also encourage customers to place food and drink orders from their seats, and seating plans have been revised to leave more space between audience members.
Wales has yet to announce a date when cinemas can reopen but Scotland has given exhibitors the go-ahead to open venues from July 15, meaning Everyman can open its Glasgow site.
Everyman is also set to be the first UK exhibitor to open a new venue post-lockdown, on London's King's Road in Chelsea on July 24. A further site is set to open in Lincoln in August.
Speaking to Screen, Everyman CEO Crispin Lilly said: "Cinema has the power to help people escape and will play a part in the recovery of the health of the nation. Cinema has always been so resilient in times of economic depression and recession because it's an affordable moment of escape."
Lilly also said reopening with social distancing of two metres in place would have been "very difficult" and welcomed the recent reduction.
"Our capacity would have been limited to 20%," he said of the two-metre rule. "By relaxing that, our capacity will be 60%, which will still hurt us on a Friday and Saturday night but we can work with it and run a viable business, which it wouldn't have been at 20%.
"The experience would also have been quite cold and sterile and I don't think what people would have wanted. It's a fundamentally important decision but we only wanted it done if it was safe. Fundamentally, people will be sat in the auditoria with space around them but still be sharing the experience with a good number of people to bring that atmosphere."
Staff reduction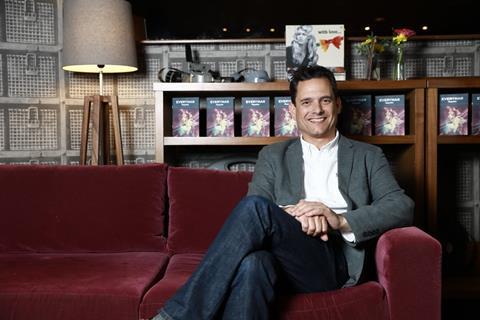 With reduced audience numbers, Everyman will bring up to 40% of its 900 staff back in July but will be able to take more off the government's furlough scheme as major releases including Disney's Mulan and Christopher Nolan's Tenet are released later in the month.
Covid-19 safety guidelines for cinemas are expected to be published in the coming days, compiled by an industry taskforce, but in the meantime, Lilly outlined measures Everyman would be taking.
"As you would expect, we are using sanitiser on tables between every show and will make sure those screens are meticulously cleaned between screenings, which we always did," he said. "When our staff are out and about among customers, they will wear face coverings. When people order food and drink, we'll use screen protection when appropriate."
Responding to calls from some Odeon and Cineworld workers that audience members should also wear face coverings, Lilly said: "We will always take guidance from government. Our staff are absolutely our top priority and we wouldn't do anything we weren't comfortable with.
"In reality, where our staff are coming face to face with customers, a good distance will be between them. At the bars there will be protective screens and staff will have face coverings. If the government believed customers wearing face coverings were needed, they would tell us and we'd support it. I don't believe we would be allowed to reopen if it wasn't safe."
Asked about the mood across the exhibitor sector, Lilly said: "Cautious optimism. We're all excited to reopen our doors and get back up and running. There is a tremendous slate of films coming and if we can safely reopen and engage customers, we have a good chance of getting the cinema industry nicely back on its feet over the coming months."