EXCLUSIVE: Gaumont unveils first pre-sales as film goes into production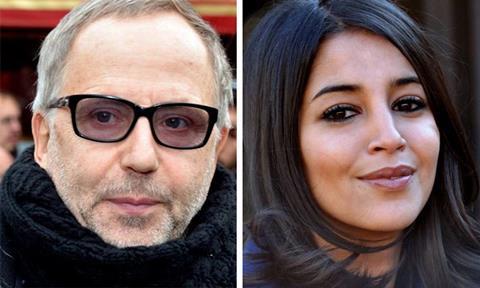 Gaumont has officially kicked off sales on new comedy A Man In A Hurry, starring Fabrice Luchini as a successful and eloquently persuasive businessman who is struck down by a stroke, opposite Leila Bekhti as a speech therapist.
Deals tied up in the first two days of the market include to Switzerland (JMH), Cinéart (Benelux), Canada (AZ Films), Israel (Shoval) and Poland (Kinowiat). The production, which begins shooting this month, reunites Bekhti with filmmaker Hervé Mimran, who previously directed the actress in the 2012 film New York about a friends reunion in the US.
Luchini, who was feted with best actor in Venice for his performance as a feared but personally awkward magistrate in Courted, will play Alain, a once powerful captain of industry, with little time for friends and family, who is recovering from a stroke.
Once a great orator, he is no longer able to communicate. He is exasperated, while his close entourage is bemused. This new condition results in some absurd and comic situations.
Other new titles on Gaumont's Cannes slate include Orchestra Class starring Kad Merad as a disillusioned professional violinist who rediscovers his love of music when he takes a job as the conductor-tutor for an orchestra in a disadvantaged neighbourhood.
It is the debut feature of French actor-turned-filmmaker Rachid Hami, who has had roles in the films of Abdellatif Kechiche and Arnaud Desplechin.