Martin Scorsese, Edgar Wright, Kevin Smith among those to pay tribute to director.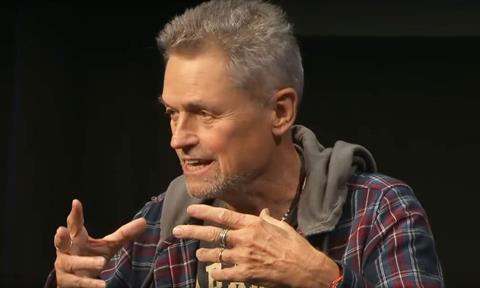 Following the news that American director Jonathan Demme has died at the age of 73, the film industry has taken to social media to mourn the loss.
Martin Scorsese issued a statement that read: "Whenever I ran into Jonathan, he was filled with enthusiasm and excitement about a new project. He took so much joy in moviemaking. His pictures have an inner lyricism that just lifts them off the ground – even a story like The Silence Of The Lambs.

"I have great admiration for Jonathan as a filmmaker – I love the freshness of his style and his excellent use of music, from Buddy Holly to Miklos Rozsa. There's so much more to be said, and I hardly know where to begin. I also loved him as a friend, and to me he was always young. My young friend. The idea that he's gone seems impossible to me."
Director Ron Howard wrote in a tweet that Demme was "a great artist, humanitarian, activist & a warm encouraging colleague."
Hot Fuzz director Edgar Wright referred to Demme as a "great", adding that "he could do anything", in a tweet.
Moonlight director Barry Jenkins said: "Met tons through the Moonlight run but my man Demme was the kindest, most generous. A MASSIVE soul. He lived in love. And rests in peace."
The Lord Of The Rings actor Elijah Wood took to Twitter to simply post that he was "sad to hear that Jonathan Demme has passed.
Tribeca Film Festival's official account posted a tribute tweet, quoting Demme as saying "The chance to make a film that deals in an imaginative way with stuff you care tremendously about is a real high."
Bestselling author Stephen King said of Demme in a tweet: "He was one of the real good guys."
David Simon, the creator of The Wire, stated that Demme was "a warm, gracious man", expressing that he wished he'd had the chance to work with the director, though had come close twice.
Clerks director Kevin Smith said that he "loved Jonathan Demme" and he had been his "bridge to the Talking Heads, Harris & Hannibal, New Order and honest cinematic storytelling".
WALL-E director Andrew Stanton: "RIP Jonathan Demme. Too soon."
Author Jon Ronson wrote: "Oh no Jonathan Demme died. Who amongst other things directed THE BEST concert movie ever - Talking Heads: Once in a Lifetime (Live)"
The League Of Gentleman star Reece Shearsmith said: "Sad to hear Jonathan Demme has passed away. The man who brought us the quite perfect "The Silence of the Lambs". RIP."
Online streaming service MUBI posted on Twitter the below picture of Demme with Anthony Hopkins on the set of The Silence Of The Lambs.