EXCLUSIVE: Hiam Abbass leads Berlin Panorama winner.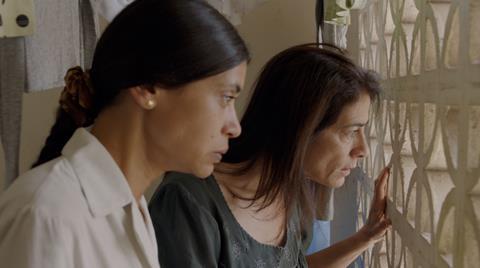 New York distributor Film Movement has acquired US rights to Belgian director Philippe Van Leeuw's Berlin Panorama Audience Award-winner In Syria.
Films Boutique represents international rights to the film formerly known as Insyriated and screens it in Cannes tomorrow (May 18) and on Monday (May 22).
Israeli-Palestinian actor Hiam Abbass plays a mother of three who turns her home into a safe house for family and neighbours as Syria's civil war rages outside.
As bombs fall in the street, snipers turn nearby courtyards into death traps and burglars loot hard-won belongings, maintaining a routine indoors becomes a matter of life and death over the course of one day.
The cast includes Diamand Bou Abboud and Juliette Navis.
Film Movement celebrates its 15th anniversary this year and president Michael E. Rosenberg is in Cannes to scout for acquisitions. The company plans a theatrical release this winter.
"In Syria is a powerful drama showing the lives of an ordinary family in a war zone," Rosenberg, who brokered the deal with Louis Balsan of Films Boutique, said.
"We believe it is vitally important, now more than ever, to bring In Syria to American audiences to further understand the plight of those who become refugees of war."
Van Leeuw made his directorial debut in 2009 on The Day God Walked Away and served as cinematographer on Bruno Dumont's controversial 1997 Cannes Director's Fortnight selection The Life Of Jesus.