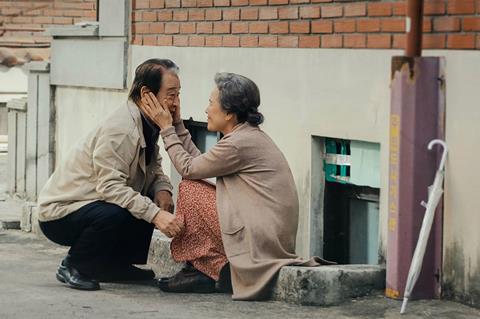 Finecut is launching sales on a pair of debut features at Filmart: Yoon Jae-won's Recipe For Happiness and Lee Chang-geun's Romang.
The South Korean sales company, known for handling auteur filmmakers such as Lee Chang-dong and Hong Sangsoo, picked up the films directly before the market.
Starring Gong Myoung from Extreme Job and Park So-jin from K-pop group Girl's Day and TV series The Family Is Coming, Recipe For Happiness follows Jin-soo, an unambitious, stability-seeking civil servant who takes easy pleasure in the smallest things – until he hears that an old university classmate has died and that the woman he likes is planning to leave Korea.
Originally planned as a two-part drama for broadcast, Recipe For Happiness has instead been turned into a theatrical title by producer Dramahouse. The film is currently in post-production.
Starring veteran actor Lee Soon-jae (Stand By Me) and actress Jung Young-sook (The Loner) with Cho Han-cheul (Default), Romang is about a couple in their seventies who have been married 45 years – long enough to forget when they were ever happy together. But their romance is rekindled when they both get Alzheimer's disease.
Produced by JG Pictures, Mays Entertainment and MBC Chungbuk, the film is set for local release on April 3. "The global population is aging so this film is very relevant and the director has dealt with the reality of dementia in a not-too-heavy manner," said Yunjeong Kim, director of international business at Finecut.