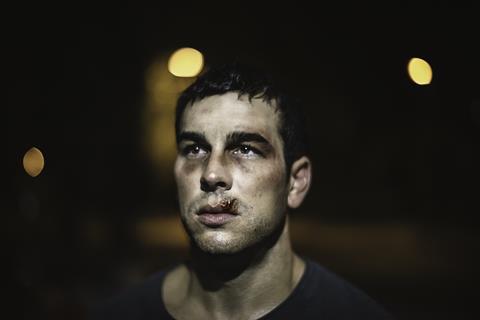 After a buyer's-only market screening premiere at the EFM, Barcelona-based company Filmax has already closed several sales on the thriller Cross The Line, including France (Wild Bunch), CIS (Russian Report), Taiwan (Cai Chang) and Former Yugoslavia (Dexin).
The film is a Filmax production directed by David Victori (The Pact) and starring Mario Casas, one of Spain's top stars, playing an all-round good guy who buys a round-the world-ticket to start a new chapter in his life after his father's death and ends up in a hellish journey. The theatrical release in Spain is scheduled for October 2020.
"We are very excited with the reaction that the movie is having at the market", says Ivan Diaz, Head of International at FILMAX. "We are known for our genre pictures and it's been a while since we have had such a strong and stylish thriller as Cross The Line. We're looking forward to closing more territories in the next few days".
Filmax has also picked up worldwide sales rights and distribution in Spain for The Barcelona Vampiress, a film based on a true crime story that shook Barcelona at the turn of the 20th century. The film, currently in postproduction, stars Nora Navas (Pain & Glory), Roger Casamajor (Pan's Labyrinth), Bruna Cusi (Summer 1993) and Sergi Lopez (The Innocence). Lluís Danes is directing and Raimon Masllorens (Brutal Media) and Carlos Fernández (Filmax) are producing. The film is currently in post-production and international buyers can check the first promo at the EFM.
The Barcelona Vampiress is a crime-thriller based on real events that took place in Barcelona in the early 1900s. After the disappearance of the young daughter of a wealthy family goes missing the police soon suspect that Enriqueta Martí (the Vampiress of the title) has something to do with it. But a journalist also sets out to investigate in the maze of streets of Barcelona's old town where he will find the truth around the kidnappings and macabre murder of children that the Vampiress is accused of.