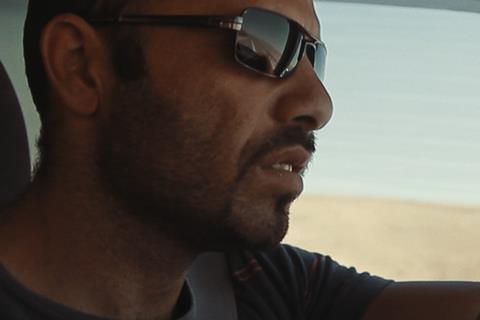 Berlin-based sales agent Films Boutique has snapped up international rights to feature documentary The Devil's Drivers, which is making its world premiere at the Toronto International Film Festival (TIFF) next month.
The human trafficking documentary is co-directed by Germany's Daniel Carsenty and Mohammed Abugeth.
It tells the story of two Bedouin cousins who smuggle undocumented workers through the Middle East. It features a series of car chases as the cousins take increasingly hazardous decisions in order to protect their families. Carsenty and Abugeth filmed for eight years with the traffickers.
"in the shell of a high-paced action thriller, we discover the intimate portrait of a man and his family living on the edge in one of the most dangerous regions of our world," said Carsenty.
The Devil's Drivers was produced by Mark It Zero in collaboration with Chunk Filmproduction and with backing from the Doha Film Institute and AFAC, the Arab Foundation for Arts and Culture. It is produced by Carsenty. The executive producers are Ben Dressel, Christoph Scobel, Rolf Meyer and Stefan Dürrlich.
Former Arte and BBC TV journalist Carsenty's debut film After Spring Comes Fall won the award for best feature at the Zsigmong Vilmos Festival in Sziget in Hungary. Co-director Abugeth also previously worked as a TV journalist, for Arte and DW. This is his feature debut.
Toronto-bound The Devil's Drivers is one of several new titles on the Films Boutique slate which will be unveiled at autumn festivals. Also screening this week in Venice are Trenches by French journalist Loup Bureau that will premiere out of competition on the Lido and 107 Mothers by Peter Kerekes which will play in Horizons.
Selected scenes from The Devil's Drivers were previously screened at the "Doc Corner"in Cannes in 2018.