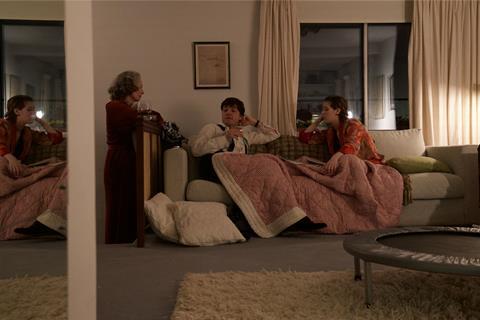 Screen can reveal an exclusive first look at Joanna Hogg's The Souvenir, which stars Honor Swinton Byrne in the lead role alongside her mother Tilda Swinton, who is also playing her on screen mother, and Tom Burke.
Protagonist Pictures is handling sales in Cannes on the drama, which is in post-production.
The film follows a young, quietly ambitious film student (Honor Swinton Byrne) who embarks on her first serious love affair with a charismatic and mysterious man (Tom Burke). She tries to disentangle fact from fiction as she surrenders to the relationship, which comes dangerously close to destroying her dreams.
Producers are Hogg with Luke Schiller (Archipelago), Martin Scorsese is executive producing the film. Financiers on the project are BBC Films, BFI, JWH Films, Sikelia productions.
Screen previously reported that the film is planned as part one of a two-parter.
Honor Swinton Byrne is repped by Hamilton Hodell, Tilda Swinton by Hamilton Hodell, UTA and Peikoff-Mahan, Tom Burke repped by Troika and Management 360. Joanna Hogg repped by Casorotto Ramsay & Associates.