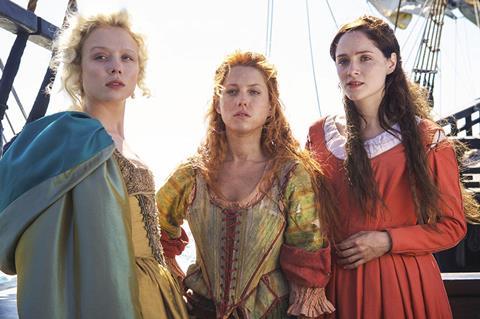 Directors UK and Creative Skillset have announced a further four directors have been selected for their new high-end TV drama directors career development programme.
Afia Nkrumah, Nimer Rashed, Kate Saxon and Nicole Volavka have been picked for placements on Carnival Films' Jamestown, BBC Studios' Silent Witness and Lookout Point/BBC Studios' Press.
The scheme was launched earlier this year to help progress and diversify directing talent in TV drama. It aims to give upcoming directors the skills they need to direct an episode of high-end TV in the future.
It includes the opportunity to direct 2nd unit where appropriate have access to post-placement support from Directors UK and advice from the production company and the lead director.
London Film School graduate, Afia Nkrumah, is working on Carnival Films' Jamestown, alongside director Andy Hay (Spooks, Dickensian and Stan Lee's Lucky Man).
Nimer Rashed is working on new production Press with director Tom Vaughan (Doctor Foster, Victoria, and The Royals).
Kate Saxon, a director with over 20 years' experience working across film, television, theatre, games and VR, is working with director Colin Teague (Beowulf: Return to the Shieldlands, Jekyll & Hyde and Hustle) on Silent Witness.
Drama director, Nicole Volavka, with over 10 years' experience working across TV, film and commercials in the UK, Czech Republic, Croatia and Rwanda, is working on Silent Witness with Diarmuid Goggins (Casualty, Hollyoaks and Six Degrees).
Tina Gharavi and Samantha Harrie have already been selected to work on Kudos' The Tunnel: Vengeance and Neal Street Productions' Call The Midwife.
Laura Adams, head of member services at Directors UK, said: "With this training we will help diversify the industry's current landscape and encourage aspiring talent and skills".