EXCLUSIVE: Icelandic filmmaking veteran Fridrik Thor Fridriksson has revealed his next feature will be an adaptation of Gunar Gunarsson's The Black Cliffs.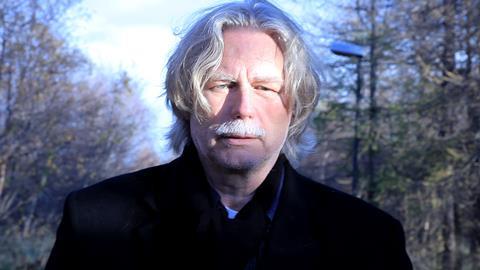 The 1928 novel, which has been an international bestseller, was a favourite of Ernest Hemingway. The story is inspired by a true crime in 1802 in remote Iceland.
The plot follows two couples who live on an isolated farm. When one of the husbands disappears, and the wife of the other dies, the survivors are arrested and tried for murder.
The project, which is set on the remote West Coast of Iceland, will reunite him with his Angels Of The Universe actor Ingvar Sigurðsson (Jar City, Of Horses and Men). The female lead has yet-to-be announced.
"I love crime stories," Oscar nominee Fridriksson told Screen. "This story is really how much you are willing to sacrifice for love."
He has a further six scripts ready for future productions and is also awaiting financing on True North's big-budget, Viking-era trilogy, Sturlungar: The Viking Clan.
Fridriksson, who is premiering art documentary Horizon at Toronto in TIFF Docs, also plans to reunite with Bergur Bernburg, his co-director on that film, for another documentary project. That film, still being formulated, would be about blue whales.
Bernburg said: "There is so much mystery about blue whales, we don't know where they breed, where they eat, we really know nothing. "