Winner to be announced during genre festival.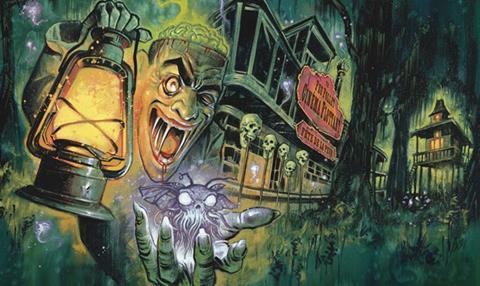 Alice Lowe, Paul Hyett, The Ford Brothers, Kate Shenton and Shaun Robert Smith have been shortlisted for the inaugural Screen International Horror Rising Star Award.
The award, celebrating the work of emerging talent in genre cinema, has been launched with Horror Channel FrightFest 2016 (Aug 25-29).
The winner will be announced on Aug 28, following a panel discussion on the future of the UK horror film industry moderated by Screen at London's Vue Cinema in Shepherds Bush – the main hub of the festival.
Alice Lowe has been nominated for her growing stature in genre cinema, having written and directed short Solitudo as well as the forthcoming Prevenge, in which she also stars. Lowe previously co-wrote and starred in Ben Wheatley's Sightseers.
The Ford Brothers have been shortlisted for their ambitious zombie epics The Dead and The Dead 2, shooting both films on shoestring budgets in Africa and India.
Kate Shenton is in the running for the award for her breakthrough feature documentary On Tender Hooks, which brilliantly delved into the world of 'human suspension', and debut narrative feature Egomaniac, which is set to screen at this year's FrightFest.
Paul Hyett has been nominated for his breakthrough feature The Seasoning House and second feature Howl. Hyatt has moved from the world of special effects and into the director's chair.
Shaun Robert-Smith has been shortlisted for his feature debut Broken, which he also wrote and is set to screen at this year's FrightFest. He originally trained as a prosthetics make-up artist before turning to writing and directing.
Screen International editor Matt Mueller said: "Screen International has long been a champion of new talent, which include our well-established industry initiatives Stars Of Tomorrow and Future Leaders, and we are delighted to be partnering with FrightFest on this award to name a rising star in the genre field."
The full line-up of FrightFest 2016 will be announced later today.