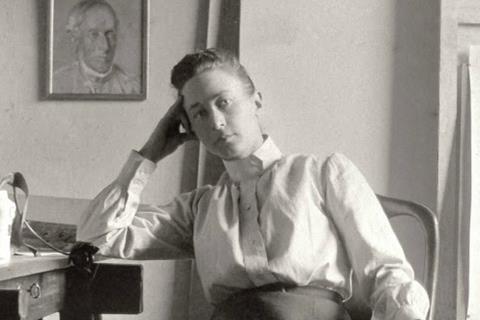 Zeitgeist Films in association with Kino Lorber has picked up North American rights to Halina Dyrschka's Göteborg Film Festival premiere Beyond The Visible: Hilma Af Klint.
The film debuted at the Swedish festival in 2019 and explores the life of the Swedish female abstract painter Hilma Af Klint. It went on to play CPH:DOX Copenhagen, Hot Docs in Toronto, and Vancouver International Film Festival, and will open theatrically in New York on April 10 before expanding nationwide.
The artist lived from 1862-1944 and is credited as the world's first abstract artist at the beginning of the 20th century. She was influenced by spiritualism, science, and the natural world and painted her first abstract canvas in 1906, four years before Wassily Kandinsky – initially regarded as the movement's pioneer – made his first attempt. She was largely ignored by her male contemporaries and is absent from history books.
In 2019 the Solomon R. Guggenheim Museum mounted the first major solo exhibition in the United States devoted to the work of Af Klint, drawing more than 600,000 visitors to make it the most attended exhibit in the museum's 60-year history.
Zeitgeist Films co-founders Nancy Gerstman and Emily Russo negotiated the deal with Ambrosia Film.
"We are so delighted to be releasing this compelling and timely story of a brilliant artist belatedly receiving to the acclaim and recognition she deserves," said Gerstman and Russo. "Hilma af Klint's bold and visionary work speaks for itself, but Halina Dyrschka's thorough examination of both her work and the context of its absence from art history is a true must see for everyone who cares about art, the creative process and the social forces that shape the narrative of art history."