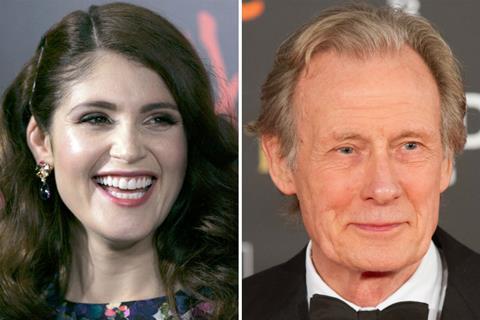 Kaleidoscope Film Distribution has sealed pre-sales in several territories for Stardog And Turbocat, its family animation featuring the voices of Gemma Arterton and Bill Nighy.
Deals have been agreed for Turkey (Filma), China (Vision), CIS (MVK) and South Korea and Vietnam (Yejilim).
The film is now in production at animation studio Red Star in Sheffield, led by animator Jerome Boutroux (Paddington). Financing has been raised from Head Gear Films, Kaleidoscope Film Distribution, Screen Yorkshire and Red Star. Screen exclusively revealed the casting news back in October.
The story is about a loyal dog named Buddy, who sets out to find his lost owner with vigilante super-cat Felix.
Arterton (Their Finest) has up next Virginia Woolf pic Vita And Virginia, directed by Chanya Button; Screen visited the set in February. She is currently filming drama My Zoe with Julie Delpy and Richard Armitage.
Nighy (About Time) will appear in Detective Pikachu alongside Ryan Reynolds, which is currently in production.
Kaleidoscope CEO Spencer Pollard commented, "We are so pleased to be doing our first deal with Hugo and Screen Yorkshire. Ben and the team at Red Star have created a fabulous script and first class animation".
Screen Yorkshire's head of investments Hugo Heppell said, "We have been looking for the right opportunity to work with both Red Star and Kaleidoscope for some time now. We have no doubt that Stardog And Turbocat will put Red Star and Sheffield firmly on the global animation map."