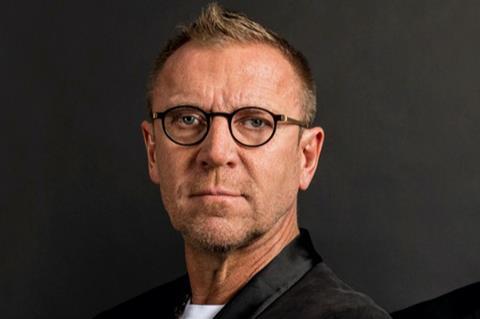 New films by Renny Harlin and Aisling Walsh are among eight titles acquired in all rights deals by German distributor SquareOne Entertainment.
The Munich-based independent picked up three titles from the Highland Film Group; action movie veteran Renny Harlin's heist thriller Misfits, now in postproduction and starring Pierce Brosnan, Nick Cannon and Tim Roth, and two projects in pre-production The Lair and Not Without Hope.
Horror The Lair, directed by Neil Marshall, is about a fighter pilot shot down in Afghanistan who ends up in a disused bunker full of mutated monsters. Survival thriller Not Without Hope is based on the New York Times non-fiction bestseller about three friends who are hit by a violent storm after their boat capsizes at sea.
SquareOne has also secured rights to two upcoming titles being handled by FilmNation Entertainment: Aisling Walsh's historical drama One Life, starring Anthony Hopkins and Johnny Flynn chronicling the true story of Nicholas Winton who saved 669 Jewish children from Prague before the German invasion in 1939; and cult director Jean-Stéphane Sauvaire's thriller Black Flies, adapted from the Shannon Burke novel with Sean Penn and Tye Sheridan as two New York paramedics.
The rights to French director Romuald Boulanger's thriller On The Line, starring Mel Gibson as a radio host whose wife and child are kidnapped by a psychopath during his late-night talk show, were acquired from Fortitude International; while action specialist Pierre Morel's Sombra, about the true story of a Colombian drug detection dog, was picked up from the film's producer Sentient.
Finally, SquareOne acquired Narcos creator Andrés Baiz's thriller Panopticon from AGC International.
All rights were secured for German-speaking territories in Germany, Austria and Switzerland in the case of Misfits, On The Line and Sombra, while the rights for the other five titles are for Germany and Austria only.
SquareOne Entertainment was founded by CEO Al Munteanu in 2002 and has had a diverse release line-up in recent years, including Stan & Ollie, Unlocked, The Keeper, The Imitation Game, Philomena and the StreetDance franchise.
According to SquareOne, the majority of these new acquisitions will be released during 2022 with some possibly in 2023.
While some cinemas have re-opened in parts of Germany and a small number of new releases are planned for the coming weeks – such as Paramount's Buddy Games (June 10), Tobis Film's Catweazle (June 17) and Telepool's The Comeback Trail (June 24) - exhibitor and distributors associations are calling on the German federal states to make it possible for all cinemas to open nationwide from July 1 rather than have a staggered re-opening of screens as was the case last summer.