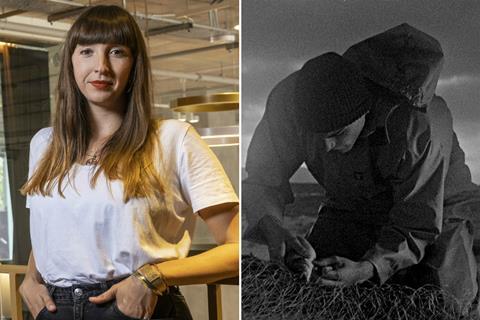 Nottingham-based Griffin Pictures and Bristol's Early Day Films are among 50 selected for Creative England's 2019 CE50 list, for 'innovative and disruptive' companies and individuals across film, games and digital media from the regions.
The fifth edition of the annual list includes 19 entries for the film and TV industry.
Griffin Pictures is run by Anna Griffin, a 2018 Screen Star of Tomorrow, and is currently working on Arash Ashtiani's Calais refugee drama The Tunnel with BFI Network development funding.
Early Day produced Mark Jenkin's fisherman drama Bait, which premiered in Forum at Berlin Film Festival 2019 and has since played at festivals including Istanbul and Singapore International Festival of Arts.
Aside from production companies, the list includes Bolton Film Festival, which holds its third edition from October 1-3 this year; and Prime Studios, a Leeds production facility which hosted Bill Nighy and Annette Bening family drama Hope Gap.
Also on the list is filmmaker and former model Lorna Tucker, who directed two feature documentaries last year – Sundance title Westwood: Punk, Icon, Activist, and Amá, about one woman's fight for reproductive rights. Tucker is currently in pre-production on her first screenplay, Bare.
Speaking to Screen, Creative England's head of film Paul Ashton said, "The film choices this year reveal a rich seam of female talent and female-driven companies – which comes as no surprise to those of us who have been chiselling away at the rock, but it's satisfying nonetheless."
"We like to feel that we in the industry are not part of an exclusive club, but we are and it is - and it's the industry's responsibility to undo and unpick the web that allows a privileged few to realise their talent."
Ashton said criteria for making the list include "creating bold work, making unusual noises in a crowded and risk-averse marketplace, and doing both sometimes from outside the obvious routes and usual support mechanisms."
The full list is available on the Creative England website.