Marvel blockbuster dominates but comedy sequel debuts strong.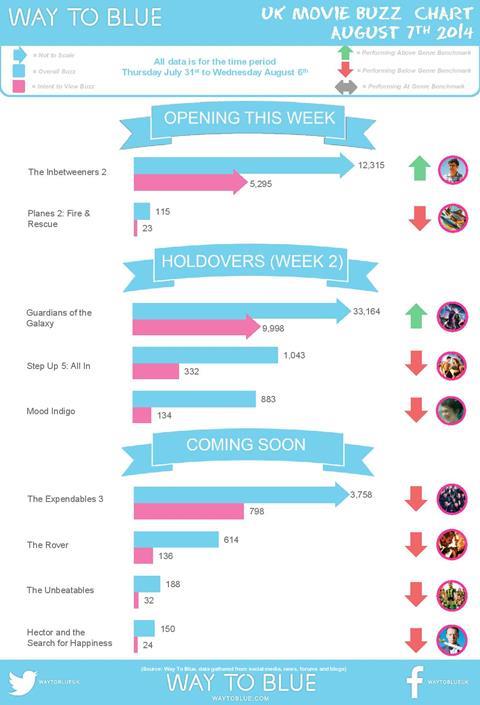 Comic book adaptation Guardians of the Galaxy ruled social media buzz in the UK over the past week (July 31 – Aug 6), generating more than 33,000 comments of which nearly a third expressed intent to view.
This bodes well for the ongoing box office of the Marvel action comedy, which made more than £9.57m within a week and hit $200m worldwide after only six days.
But coming in strong is comedy sequel The Inbetweeners 2, which recorded more than 12,300 mentions on social media with an impressive 43% of those looking to turn their comments into cinema visits.
By comparison, Planes 2: Fire & Rescue generated 115 comments, with 23 expressing intent to view.
Of the films coming soon, The Expendables 3 generated nearly 3,800 comments – with 800 (21%) of those mentioning intent to view.