Other winners include Agnus Dei, Toni Erdmann, The Day Will Come, Amundsen & Nobile and I'll Try Again.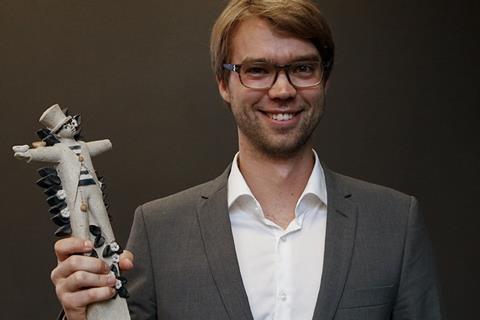 The audience award at The 44th Norwegian International Film Festival Haugesund has gone to Paolo Genovese's Perfect Strangers.
The Ray of Sunshine award went to Benjamin Ree's chess champion documentary Magnus, which the jury said "is a film where the human being is at the centre, proving how love and community can bring out the very best in us."
"This is the story of an extraordinary human being and talent, and through tight and respectful dramaturgy, as well as a good helping of humour, we get deeply under the skin of its protagonist."
The ecumenical Andreas Award went to Anne Fontaine's French drama Agnus Dei.
The Norwegian Film Critics Award went to Maren Ade's Cannes hit Toni Erdmann.
The FIPRESCI Award went to The Day Will Come from Denmark's Jesper W Nielsen.
In the Co-production market, the best project award went to Katja Naess' Amundsen & Nobile.
The Next Nordic Generation Award went to I'll Try Again, directed by Jo Widerberg from Akademin Valand in Sweden.
The new Eurimages Lab Project Award, with $56,000 (€50,000), went to Katrin Olafsdottir from Iceland for The Wind Blew On. The award was for most promising cutting-edge film presented as a work in progress.
The jury for that award said: "We were struck by the beauty of the images and the whole cinematic approach. The concept of the film creates an emotional journey, which reaches out directly to us, the viewers.
"The jury respects the Commitment of this filmmaker to the strong vision and the Independent way of developing the project."