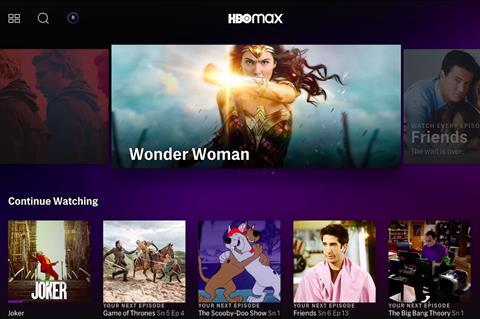 WarnerMedia has finally signed a deal that will make its HBO Max streaming service available through the Roku platform.
The deal comes one month after the company reached a long-awaited agreement for HBO Max to be available through Amazon's Fire TV devices and gives the streaming service another boost just ahead of the launch, on the service and in cinemas, of Wonder Woman 1984.
The film's release will mark the start of WarnerMedia's controversial plan to make its entire 2021 film slate available simultaneously in cinemas and on HBO Max.
Starting tomorrow (December 17), Roku users will be able to download HBO Max from the Roku channel store and subscribe directly on their Roku device. The service, launched in the US in May, had reached 12.6m activations by the beginning of December, though its availability had up to now been limited by the failure to reach deals with Amazon and Roku.
In a statement, Scott Rosenberg, Roku's senior vice president, platform business, said: "We believe that all entertainment will be streamed and we are thrilled to partner with HBO Max to bring their incredible library of iconic entertainment brands and blockbuster slate of direct to streaming theatrical releases to the Roku households with more than 100m people that have made Roku the number one TV streaming platform in America."
WarnerMedia chief revenue officer Tony Goncalves added: "HBO Max is an incredible product with an unparalleled content offering that puts the consumer at the center, and we're thrilled that Roku users will be able to experience all the great stories HBO Max has to offer."