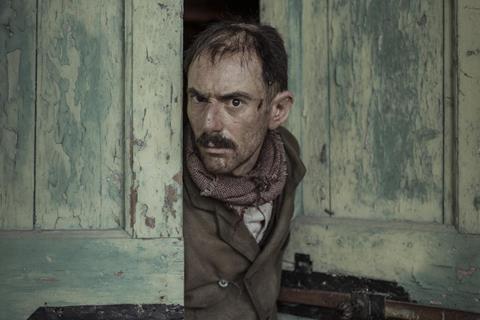 Italian drama Hidden Away has won two of the first European Film Awards of 2020, which are being staggered across four nights of virtual ceremonies due to the virus crisis.
Further winners in the first ceremony, which focussed on the technical categories, included The Personal History Of David Copperfield, Berlin Alexanderplatz and The Platform.
Hidden Away, Giorgio Diritti's portrait of Italian painter Antonio Ligabue, won best cinematography for the work of Matteo Cocco and best costume design, for Ursula Patzak. The film premiered at the Berlinale where Elio Germano won the Silver Bear for best actor. He is also nominated for an EFA.
Armando Iannucci's literary adaptation The Personal History of David Copperfield won best production design for Cristina Casali while Burhan Qurbani's German adaptation of Berlin Alexanderplatz won best original score, for composer Dascha Dauenhauer.
Galder Gaztelu-Urrutia's sci-fi The Platform won best visual effects for the work of Iñaki Madariaga. The dystopian Spanish drama debuted at Toronto 2019, where streaming giant Netflix picked up world rights.
Spanish Civil War drama The Endless Trench, for which Netflix also has global rights, won best make-up and hair for Yolanda Piña, Félix Terrero and Nacho Diaz. The film, directed by Aitor Arregi, Jon Garaño and Jose Mari Goenaga, is Spain's entry for the upcoming Oscars.
Documentaries also picked up prizes with best editing awarded to Maria Fantastica Valmori for her work on Second World War film Once More Into The Breach while best sound design went to Yolande Decarsin for her work on Little Girl, Sébastien Lifshitz's portrait of a French child who questions their gender.
Further awards will be announced over the next three consecutive nights, concluding with the main categories on Saturday (December 12).
New EFA president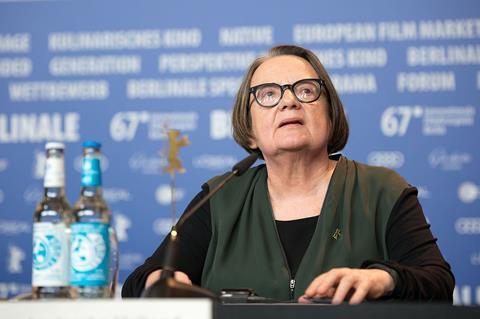 The European Film Academy (EFA), which organises the awards, also announced that Polish director Agnieszka Holland has been voted as EFA president. She takes over from German director Wim Wenders, who has held the position since 1996.
Holland, who was previously chair for the EFA board from 2014 to 2019, said she wanted the organisation to play a role in helping revive European cinema in the wake of the pandemic.
"The time is challenging and to save the creative power of independent cinema and the involvement of our audience, we need to use all our experience and imagination," said Holland, whose films include Berlinale Silver Bear winner Spoor, Oscar-nominated Europa Europa and more recently historical drama Charlatan.
As previously announced, Matthijs Wouter Knol has been named director of the European Film Academy (EFA), after stepping down as director of the European Film Market (EFM) after 12 years at the Berlinale. He is set to take up the role on January 1, 2021, succeeding Marion Döring who has held the position since 1996.
In addition, six new members have also been elected to the EFA board: Bettina Brokemper and Nina Hoss for Austria, Germany and Switzerland; Marta Donzelli for Italy; Ildikó Enyedi for Central and Eastern Europe; Leontine Petit for Benelux; and Antonio Saura for Spain and Portugal. Jim Sheridan has been re-elected for UK-Ireland and Christophe Leparc for France. Irish producer Mike Downey remains chairman of the board.