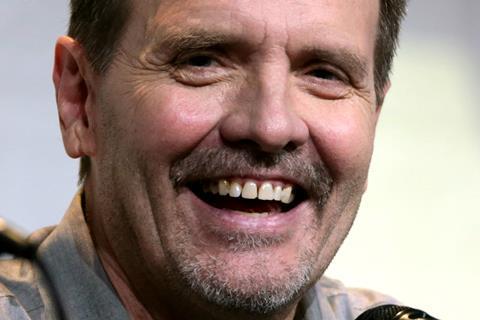 Galen Christy's US sales and distribution outfit High Octane Pictures has unveiled its EFM sales slate led by drama The Challenger Disaster.
Inspired by the tragic Space Shuttle explosion in 1986, the film stars Dean Cain and is directed by Nathan Vonminden. The slate includes Charlie Steeds' horror film Winterskin, about a man who takes refuge from the snowy wilderness in the home of an old lady, unaware her cabin is stalked by a bloodthirsty creature. David Lenik and Rowena Bentley star.
Psychological thriller Children Of Moloch stars genre veteran Michael Biehn (pictured) and centres on a child sacrifice cult. High Octane Pictures also commences talks on Paulo Leite's horror film Inner Ghosts, about a medium that receives a device from the afterlife, and Dirty Work, a thriller in the style of Fifty Shades Of Grey about a young woman drawn into the fantasies of her new boss.
International rights are also available on Justyn Ah Chong and Matthew D. Ward's thriller American Killing, about children's TV show creator who reaches breaking point. High Octane handles North American distribution on American Killing, Winterskin, and Children Of Moloch.