Netflix, Disney, HBO, BBC Worldwide join anti-piracy initiative.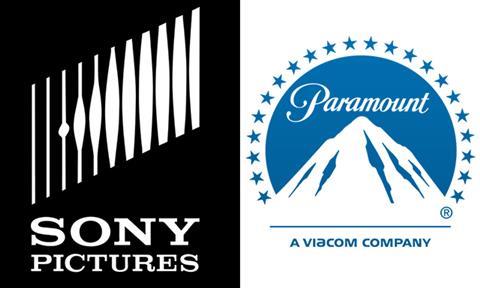 Thirty content creators including the major TV network owners and the digital triumvirate of Netflix, Hulu and Amazon Studios, have launched global coalition the Alliance For Creativity And Entertainment (ACE).
The initiative is designed to combat online piracy that "poses a continuing threat to creators, consumers, and the economy".
ACE will conduct research, work closely with law enforcement, file civil litigation, forge relationships with existing national content protection organisations, and pursue voluntary agreements with "responsible parties across the internet ecosystem".
The coalition will also work with the MPAA's global anti-piracy resources in concert with ACE members' resources.
Last year, there were an estimated 5.4bn downloads of pirated wide-release films and primetime television and VOD shows, according to ACE.
In addition to CBS Corporation, The Walt Disney Company, Twentieth Century Fox, Paramount Pictures, NBCUniversal and the digital giants, members include AMC Networks, BBC Worldwide, Bell Canada and Bell Media, Canal+ Group, Constantin Film, Foxtel, Grupo Globo, HBO, Lionsgate, and MGM.
Also in ACE are Millennium Media, SF Studios, Sky, Sony Pictures Entertainment, Star India, Studio Babelsberg, STX Entertainment, Telemundo, Televisa, Univision Communications Inc, Village Roadshow, and Warner Bros. Entertainment.
David Hyman, general counsel at Netflix, said: "While we're focused on providing a great consumer experience that ultimately discourages piracy, there are still bad players around the world trying to profit off the hard work of others. By joining ACE, we will work together, share knowledge, and leverage the group's combined anti-piracy resources to address the global online piracy problem."
Marcelo Bechara, corporate affairs and new media director at Grupo Globo, commented: "Piracy is no longer just about the latest movie, it affects every form of creative programming, including new digital content and live events. To continue providing audiences in Latin America and around the world with the creative choices they crave, we must work collectively. We look forward to supporting the mission of ACE to protect the rights of creators and reduce online piracy."
Rebecca Prentice, executive vice-president and general counsel at Paramount Pictures, said: "Online piracy puts consumers at risk and threatens the wellbeing of the creative community. ACE will complement and help advance ongoing industry efforts against content theft, and we look forward to supporting its mission to promote a fair and safe marketplace for creators and audiences."
For more information about ACE, click here.