Edgar Reitz's Home From Home [pictured] wins best film, while Katrin Gebbe's Cannes 2013 title Tore Tanzt wins best debut.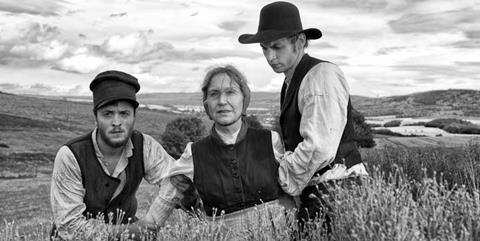 Edgar Reitz's Home From Home (Die andere Heimat) and newcomer Katrin Gebbe's Nothing Bad Can Happen (Tore Tanzt) were the big winners at this year's German Film Critics Awards presented in Berlin this week.
Reitz, who had been awarded the Producer Prize with his son Christian at the Bavarian Film Awards last month, received the critics' distinction of Best Film of 2013 and hi cinematographer Gernot Roll the Prize for Best Cinematography.
The film, which is being handled by ARRI Worldsales, has been picked by several distributors in Berlin including Artificial Eye/Curzon for the UK.
Gebbe, whose film had premiered last year in Cannes, picked up the prize for Best Feature Film Debut and one of her lead actors, Sascha Alexander Gersak, shared the prize for Best Actor with Murat Kurnaz for his role in 5 Years (5 Jahre Leben).
The young actress Antonia Lingemann received the prize for Best Actress for her outstanding performance in Carsten Unger's debut Bastard.
Marc Bauder's Master Of The Universe, which had premiered last August in Locarno's Critics Week, was named Best Documentary, while Markus Dietrich's Sputnik received the award for Best Children's Film.
The honours for Best Screenplay went to Frauke Finsterwalder and Christian Kracht for their collaboration on her film Finsterworld.
Other prizes included Best Musical Score for Martin Todsharow (Sources of Life), Best Editing for Anne Fabini (Houston) and the Honorary Award to avant-garde film-maker Wilhelm Hein.