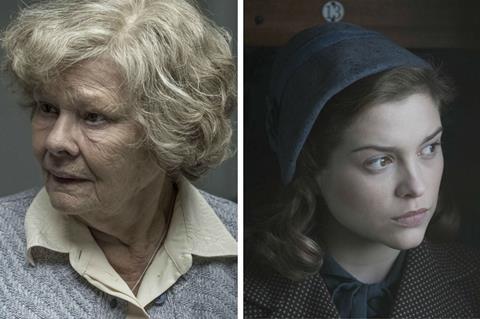 IFC Films has picked up US rights from Embankment Films to spy drama and TIFF selection Red Joan starring Judi Dench and Sophie Cookson.
The film received its world premiere in Toronto on Thursday. Trevor Nunn directed from Lindsay Shapero's adapted screenplay based on Jennie Rooney's novel.
Red Joan begins with the arrest in 2000 of retired Joan Stanley, who as a young woman had been recruited by the Russians while at Cambridge University and spent her life passing on nuclear secrets to the KGB.
The story is based on the life of Melita Norwood, the KGB's longest serving British spy.
Stephen Campbell Moore, Tom Hughes, Ben Miles, and Tereza Srbova also star. David Parfitt of Trademark Films produced.
Embankment Films handles worldwide sales and Lionsgate will release Red Joan in the UK. IFC Films plans a 2019 theatrical release, and the film will continue to screen at festivals throughout the year, among them San Sebastian International Film Festival and Zurich Film Festival, where Dench will be honoured with special awards.
"It's very exciting to have IFC steer our film through to release across the US and we look forward to working with this great team," said Nunn. "The public reaction to the film here in Toronto has been great to see – not only does Judi give an exceptional performance, it's clear that Sophie Cookson, in the role of the younger Joan, commands our attention and is a bright young star, with a great future."
IFC Films co-presidents Jonathan Sehring and Lisa Schwartz added, "We were struck by the deep moral dilemma presented by Red Joan, but also by the romanticism unleashed by a true tale of espionage and a strong female anti-heroine. With top performances by Judi Dench and newcomer Sophie Cookson, the film is full of a subtle complexity and slow-burn suspense that we hope will capture audiences across the country."