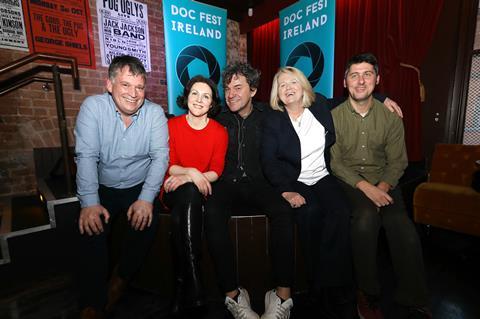 Doc Fest Ireland, an industry-focused documentary festival taking place in Northern Ireland this summer, has launched the programme for its inaugural event (June 12-16).
The Belfast-based festival will be running a Doc Market on June 13, through which filmmakers can meet international funders, broadcasters, distributors and exhibitors on a one-to-one basis.
The market is open to factual projects of 50 minutes and more, at any stage of development, production or completion. The deadline for submissions is April 19.
Companies represented at the market will include BBC Arts, Arte France and Arte Germany, Showtime, RTÉ and Creative Europe.
Doc Fest Ireland will also host a BFI/Doc Society day on June 14, attended by Lisa Marie Russo, head of the BFI/Doc Society fund. The event will explore the landscape for non-fiction film across the UK and Ireland, with 'doc surgeries' for projects in development.
A Northern Ireland Screen First Feature Pitch event will offer filmmakers the opportunity to win £7,500 towards a pilot for their first documentary feature.
The European Documentary Network (EDN) will host a co-production pitch training session on June 12, with trainers including EDN director Paul Pauwels and Andy Glynne, filmmaker, former EDN chairman and founder of The Documentary Filmmakers Group.
Other events will include Thom Powers, artistic director of American documentary festival Doc NYC, interviewing filmmaker Mark Cousins, who is chair of both Doc Fest Ireland and Belfast Film Festival.
Doc Fest Ireland's principal funders are Northern Ireland Screen, TG4 and Arts & Business, with additional funding from Queen's University in Belfast.