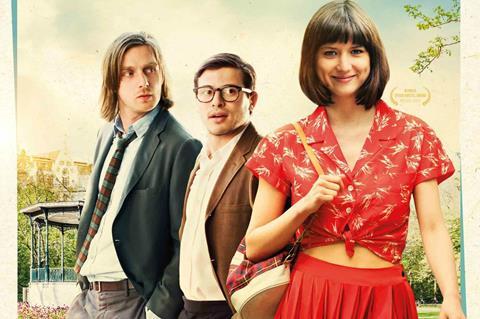 Incredible Film has added three new Dutch films to its Cannes 2018 slate.
Frans Weisz's Life Is Wonderful is a film about love and longing set during one spring day in Amsterdam. Speech by Barbara Bredero is a romantic comedy about the effect of our evolving language on a woman who is passionate about words.
Behind The Clouds is the debut feature for Cecilia Verheyden, based on a stage play by Michael De Cock and starring Chris Lomme.
Here in Cannes, the company has also been screening footage of Roel Reiné's Redbad, starring Jonathan Banks, in advance of its world premiere in the Netherlands in late June.
The film has already sold to Germany, France, Spain, Poland, Hungary, Czech Republic, Slovakia, Romania, Turkey, CIS, Middle East, South Korea, the US and Canada. Incredible Film's Danielle Raaphorst is selling further territories at Cannes.
Also on the company's Cannes slate are action thriller Control, directed by Jan Verheyen (Dossier K, The Verdict), horror film Prey and comedy No Such Thing As Housewives.