Jewish Film Festival launches inaugural best debut feature prize; competition titles include Son Of Saul and Labyrinth Of Lies.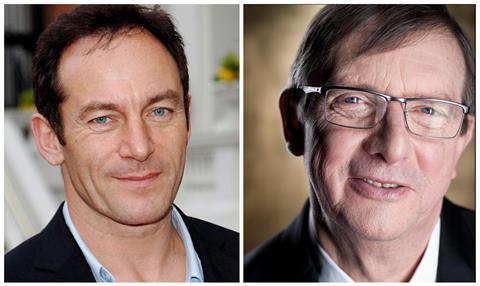 The 19th UK Jewish Film Festival (Nov 7-22) is to present a best debut feature award for the first time.
The jury, headed by NFTS (National Film and Television School) director Nik Powell, comprises actor Jason Isaacs (The Patriot), director Mike Newell (Donnie Brasco), producer Michael Kuhn (Being John Malkovich), actress Kerry Fox (The Dressmaker) and actress Sarah Solemani (Mrs Henderson Presents).
The winner, which will be announced at the festival's closing gala on Nov 21, will be selected from a shortlist of five films: Son of Saul; Orthodox; The Farewell Party; Labyrinth Of Lies; and 5 To 7.
This year's festival programme has also been revealed.
The opening film will be Nae Caranfil's Closer To The Moon, the comedy drama starring Vera Farmiga and Mark Strong that won multiple prizes at this year's Gopo Awards, Romania's national film awards.
Other galas include Wayne Blair's Septembers of Shiraz, with Adrien Brody and Selma Hayek, and Amir Wolf's Firebirds, which will close the festival.
Highlights from the general programme include Lazlo Nemes' Cannes hit Son Of Saul, which has been submitted by Hungary as its candidate for this year's Foreign-Language Film Oscar, and the UK premiere of Dough, John Goldschmidt's comedy that stars Jonathan Pryce as an old Jewish baker whose Muslim apprentice accidentally infuses cannabis into their dough, sending sales sky-high.
In total, there will be 50 UK premieres at this year's festival. You can read the full programme here.
Michael Etherton, chief executive of UK Jewish Film, told Screen: "We are witnessing a whole new wave of extraordinary creativity on Jewish stories and themes, which the UK Jewish Film Festival is determined to nurture and support.
"Our determination to support new talent and the breadth of interest in Jewish film is underlined by the launch at the 2015 Festival of a Debut Feature Film Award alongside our new FilmLab programme of masterclasses set to continue year-round in parallel with our Pears Short Film Fund, now in its 8th year."