Palestinian director Elia Suleiman's It Must Be Heaven opens an expanded seventh edition of Doha Film Institute (DFI)'s youth-focused Ajyal Film Festival, which runs November 18-23.

For the first time, the event will also unfold in the new commercial venues of the Novo Cinemas on the Pearl island district and VOX Cinemas in the Doha Festival City Hall mall as well as its traditional home of the Katara cultural quarter.
"We're excited to be holding screenings in multiple locations outside our traditional base of Katara," festival chief and DFI CEO Fatma Hassan Alremaihi told Screen. "The aim is to connect with new audiences."
The festival maintains its youth-focused jury system, featuring three juries divided by age: Mohaq (8-12-years-old), Hilal (13-17-years-old) and Badar (18-21-years-old). Some 400 jurors from 41 countries are due to participate.
In total, 23 features and 73 shorts will screen, including 50 from the Arab world and 56 by women filmmakers.
Suleiman's wry exploration of what it means to be a self-exiled Palestinian in a globe-trotting world is one of 19 films in the line-up this year that the DFI has either co-financed or supported with a grant.
Other DFI-supported selections include Lebanese director Oualid Mouaness's Lebanon War-set drama 1982, Indian filmmaker Gitanjali Rao's feature-length animation Bombay Rose, Japanese director Kiyoshi Kurosawa's Uzbekistan-set road movie To The Ends Of The Earth, and Sudanese director Amjad Abu Alala's You Will Die At Twenty, a coming-of-age drama imbued with the revolutionary atmosphere that was in the air as filming took place.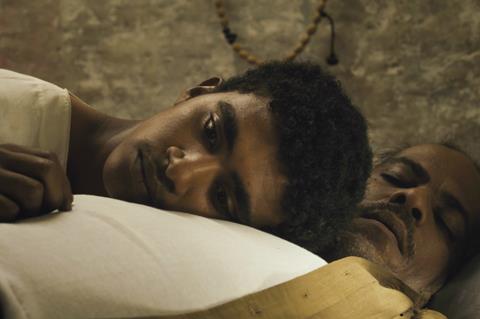 Hassan Alremaihi reveals that You Will Die At Twenty has proved to be a sell-out hit thanks to the large Sudanese community living in Qatar, going back more than three generations.
"The tickets for the first two programmed screenings sold out the night the tickets went on sale, so we added a third screening which has also sold out," she said.
Other feature films due to screen include offbeat comedy drama Give Me Liberty by Kirill Mikhanovsky, Ken Loach's Sorry We Missed You and award-winning documentary For Sama, which premiered as a special screening in Cannes this year.
Sorry We Missed You co-star Kris Hitchen is among this year's guests alongside filmmakers Suleiman, Kurosawa, Abu Alala, Mouness and Rao.
Other guests will include visual artist Bouthayna Al-Muftah, futurist Brain Games star Jason Silva and producer Chace Crawford.
Hassan Alremaihi suggests the selection will push boundaries for the young jurors this year.
"I think we often underestimate youngsters and what they're capable of watching. This year we decided we're not going to look down on them. We're going to get them to see something they might not normally see in cinemas."
She cites For Sama, in which a young mother filmed her life in the besieged city of Aleppo for five years, as a work that could prove challenging for some spectators. It will be judged by the older Badar jury.
"I couldn't finish it when I saw it in Cannes. It was very difficult but it captures the reality of our region as do other films in our selection from Yemen and the Sudan," she said.
Focus on Qatari talent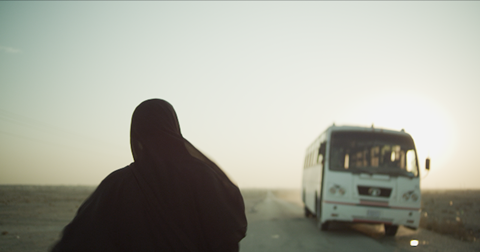 Alongside the features, the festival will also premiere a slew of new Qatari shorts in its Made in Qatar section.
The line-up includes Qatari director AJ Al-Thani's desert-set Western-style drama The Black Veil, in which a young woman makes a stand against female oppression, and Kholood Al-Ali's animation Fragile, a coming-of-age tale set in a valley were people are made of ceramic.
"One interesting trend to emerge this year is the number of films developed at the DFI which then go to shoot outside of Qatar," said Hassan Alremaihi.
These include Awad Karrar's Sudan-shot drama Tick Tock about a young student whose eyes are opened to corruption at his university when he is elected president of the students' union, and Socotra - The Invisible Island, about a Yemeni island which has been sucked into the ongoing civil conflict after UAE troops establish a base there.
Outside of the competitive and short selections, the programme also features family-focused cinema concerts and A Made In India sidebar, marking the Qatar-India 2019 Year of Culture. For the latter sidebar, Mumbai Film Festival programme coordinator Kalpana Nair has curated a selection of shorts offering insight into modern India.
The festival is also launching the Ajyal Creativity Hub which will feature Qatar's largest pop-culture event Geekdom; Ajyal Talks, gathering leaders from film, art, television and technology for discussions on a broad range of topics; Ajyal Tunes, shining a spotlight on the country's underground music scene; and the ARC Exhibition celebrating the art of storytelling.