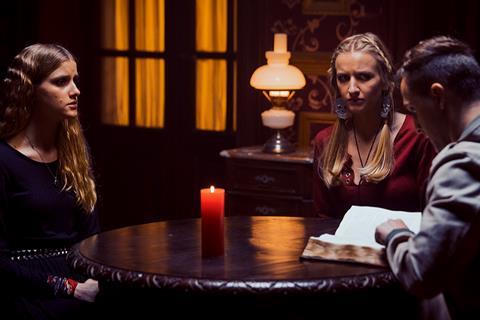 Italian production, distribution and sales company Minerva Pictures has struck a deal to sell a selection of films from the slate of Argentina-New Zealander producer, distributor and sales company Black Mandala, and is to co-produce three films with them.
They are Richard Waters' horror Bring Out The Fear, which debuted at FrightFest and is now being sold in Cannes, Chris Beyrooty, Dean Law and Ariel Luque's Red Book Ritual, Martin Renner's comedy horror Buzz Cut and Jose Maria Cicala's thriller Alone.
"Our market is becoming more and more competitive, partnering with other existing and successful independent companies like Black Mandala is one way to keep up the pace," said Monica Ciarli, head of international at Minerva.
The partners will also co-produce three genre films to be sold by Minerva. The first will be Nicolas Onetti's What Waters Left Behind: Scars, sequel to Black Mandala's 2017 Sitges premiere What Waters Left Behind.