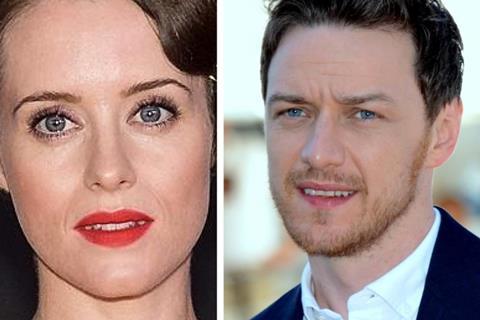 STXfilms will finance and produce the English-language remake of French thriller My Son to star James McAvoy and Claire Foy.
STX will distribute in North America, UK, Italy, Benelux, Latin America, Spain, Australia, and China, while Mad River International handles sales on the outstanding territories.
Christian Carion directed the French film and will reprise his role on the remake about a man who visits his ex-wife in search of answers after their son goes missing.
To heighten the character's sense of disorientation, McAvoy will not receive a script. Instead, armed with an overall awareness of the story, he will improvise each scene.
The rest of the cast and crew will be aware of the scenes. Carion directed his original film the same way.
Production set for early November in Scotland. Carion produces with Laure Irrman for Une Hirondelle, Vincent Maraval and Brahim Chioua for Wild Bunch International, Rebecca O'Brien for Sixteen Films, and Marc Butan for Mad River Pictures.
McAvoy (Wanted, Atonement, Split) most recently appeared in BBC/HBO's His Dark Materials. Foy (The Crown, Firsy Man, Wolf Hall) will next be seen opposite Benedict Cumberbatch in Louis Wain for Amazon Studios, Film4, and Studiocanal.