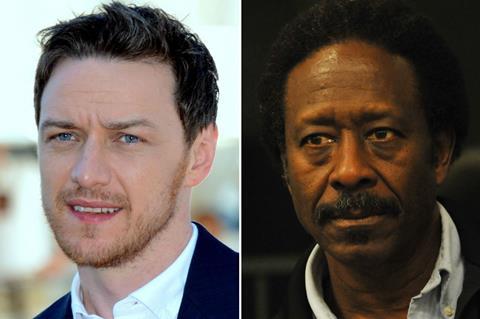 James McAvoy (Filth) and Clarke Peters (The Wire) are in talks to join the cast of His Dark Materials, the BBC's adaptation of Philip Pullman's fantasy epic, according to reports.
McAvoy will play aristocratic explorer Lord Asriel, taking on the role played by Daniel Craig in the 2007 feature The Golden Compass.
Asriel is father to protagonist Lyra (Logan's Dafne Keen), an orphan who lives in a parallel universe. Peters will play the master who raises Lyra, with both actors starting work on the series later this month.
Produced by Bad Wolf, the eight-part drama is based on Pullman's trilogy of novels: Northern Lights, The Subtle Knife and The Amber Spyglass and written by Jack Thorne (Skins). The story focuses on Lyra and Will, two children who journey through a series of parallel universes.
It will be directed by Tom Hooper (Les Misérables), with Lin-Manuel Miranda (creator of the musical Hamilton) in the key role of adventurer Lee Scoresby. Julie Gardner and Jane Tranter are producers on the project.
It will be exec produced by Pullman, Tranter, Gardner, Toby Emmerich and Carolyn Blackwood for New Line; Piers Wenger and Ben Irving for BBC One and Deborah Forte for Scholastic.
The news was first reported by The Daily Mail.