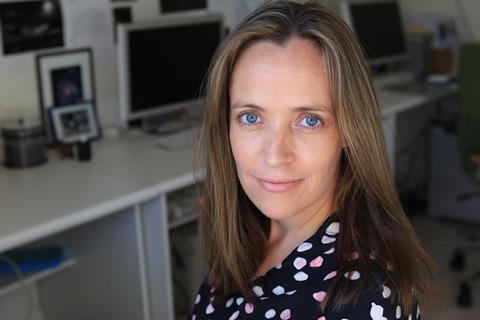 Australian high-altitude director Jennifer Peedom's Everest feature Tenzing has landed at Netflix under the streamer's deal with former president Barack Obama and Michelle Obama's Higher Ground Productions (HGP).
The feature is one of several film and TV projects announced on the Higher Ground slate on Friday (February 5) that includes Oscar contender Riz Ahmed (Sound Of Metal) in the thriller Exit West, and a sci-fi from Rian Johnson (Knives Out) and his producer Ram Bergman.
Tenzing is based on the true story of Tenzing Norgay, the Sherpa who accompanied Edmund Hillary on the world's first successful ascent of Everest in May 1953.
Peedom (Sherpa) first revealed the project in an interview with Screen and makes her narrative feature directorial debut from a spec script by Luke Davies (Lion) based on the book Tenzing: Hero Of Everest by Ed Douglas. Peedom and Davies are producing alongside HGP, with David Michôd and Norbu Tenzing Norgay on board as executive producers.
Exit West is based on Mohsin Hamid's novel, a love story set against an epic global migration enabled by a supernatural phenomenon, Ahmed who serve as executive producer through his Left Handed Films. Yann Demange ('71) directs and Joe Russo, Anthony Russo and Mike Larocca are co-producing for AGBO.
Sci-fi Satellite is written by Ola Shokunbi. Producers are Kiri Hart and Stephen Feder for Johnson and Bergman's T Street.
The Young Wife hails from writer-director Tayarisha Poe (Selah And The Spades) and centres on a 29-year-old bride at her wedding party as a storm approaches.
TV projects include YA thriller Firekeeper's Daughter and natural history docuseries Great National Parks,
All projects are working titles at various stages of development and production
Higher Ground Productions is led by Priya Swaminathan and Tonia Davis, along with Ada Chiaghana and Alex Pitz.