Jim Jarmusch to executive produce Gabe Klinger's Porto Mon Amour starring Anton Yelchin.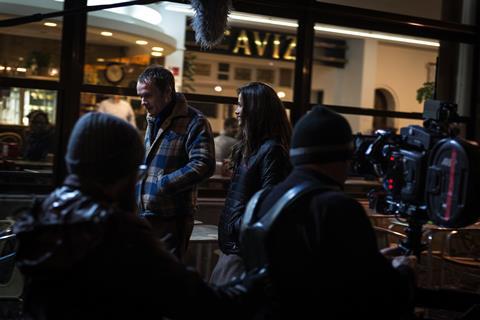 Jim Jarmusch has come on board as an executive producer of Gabe Klinger's Porto Mon Amour (working title), which has just wrapped its shoot in Portugal before heading to Paris to finish shooting in March.
Jarmusch, the US director of Only Lovers Left Alive and Ghost Dog, had already been involved with the project's development.​
The drama, set mostly in Portugal, stars Anton Yelchin and Lucie Lucas as a young man and woman who have a romantic encounter.
Klinger, who co-wrote the screenplay with Larry Gross (We Don't Live Here Anymore, 48 Hours), produces alongside Rodrigo Areias, Patrick Cunningham and Jon Karas.
Bando a Parte and Double Play Films are the production companies.
Sonia Buchman and Nicolas R. de la Mothe serve as French co-producers.
Porto marks Klinger's narrative feature debut; he previously directed the Venice-award-winning documentary Double Play: James Benning and Richard Linklater.
The experimental feature is shot on Super 8mm, 16mm and 35mm.
ICM will handle North American sales. Yelchin is represented by Jimmy Darmody at CAA. Lucas is repped by Béatrice Hall at Artmedia.