Grim satire is directed by Jay Lee.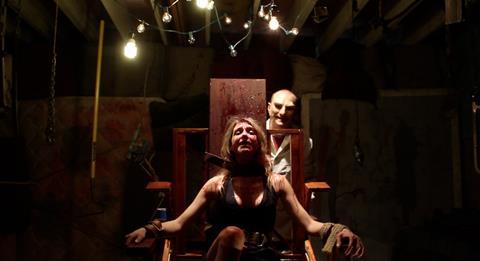 UK genre specialist Jinga Films has sold House With 100 Eyes to Artsploitation for distribution in USA and Canada.
Directed by Jay Lee (Zombie Strippers) and Jim Roof, the film is a grim satire about an ordinary middle class couple who share a hobby making snuff films.
Jim Roof wrote the screenplay and stars as the husband. Shannon Malone produced and stars as the wife.
Artsploitation are preparing a release in Q2 2015.