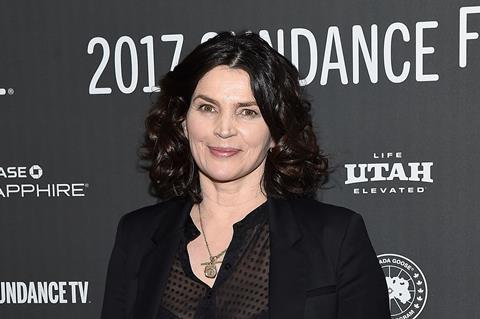 Howards End and Legends Of The Fall actress Julia Ormond is leading the cast of Jake Mahaffy's upcoming thriller Reunion.
The project has begun principal photography in New Zealand's capital Wellington. Ormond will star with Emma Draper, Cohen Holloway and John Bach.
The film tells the story of a mother and daughter packing up the old family home for sale, when tensions become supernatural the daughter must confront the trauma of her lineage.
Producers are Ainsley Gardiner and Georgina Conder, whose credits include The Breaker Upperers, Mike S Ryan, and Nadia Maxwell under Miss Conception Films, with Greyshack Films and Overactive Imagination. It is presented by New Zealand Film Commission, Chicago-based MPI Media Group and Los Angeles-based Water's End Productions with additional support from Department of Post.
MPI Media Group is handling international sales and Rialto has pre-bought rights for New Zealand and Australia.
Director Mahaffy's credits include Free In Deed, which won the best film prize in Venice's Horizons programme in 2015, and Wellness, which won the SXSW Narrative Feature Grand Jury Award in 2008.
Julia Ormond recently wrapped shooting on BBC drama Gold Digger.